Faster Payments with PAD4U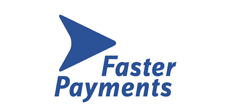 The Royal Bank of Scotland (RBS) have finally updated their Bulk Payment facilities to support faster payments. This should mean PAD4U landlords and contractors will receive payments the very same day we process them. PAD4U have been pushing the RBS to support this for some time and we are very pleased this service is now available.
PAD4U have been making continual improvements to our financial systems to ensure landlords receive their rent as quickly as possible. These changes include increased number of rent runs per month, improved collection of rents via Direct Debits, and finally we can now offer same day payments to landlords (please note your bank will need to support fast BACS payments).
If you have any questions about our financial systems, please do not hesitate to contact Simon our accountant on 0161 257 2441.