The Property Market in 2013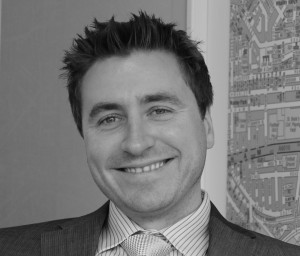 David Boyd, Managing Director, PAD4U Estate and Letting Agents Manchester writes:
This time last year I blogged about PAD4U's property market predictions for 2012. The view I took was that there were equally opposing forces for prices to both rise and fall and thus nationally at least I expected house prices to pretty much remain the same. Depending on which index you follow Nationwide report prices down 1% over 2012 and Halifax 1.3%. However, whichever index is to be believed I think it's fair to describe house prices as flat over 2012. Of course, at the time, all sorts of speculations were being touted including drops of 20%... which of course didn't materialise. Low interest rates ensured forced sellers remained minimal and the banks were not so keen to repossess properties if there were viable alternatives. This, along with a predictable supply side deficit meant there was little chance of such predictions coming true. However the figures for 2012 belie the underlying regional differences with London and South East property markets defying the recession whilst the majority of other regions are suffering price drops.
So what will happen to the property market in 2013? Well everyone seems to be in more optimistic mood and again we have wild speculation about dramatic rises in house prices, presumably from those who predicted dramatic drops the year before! Our view is that the spread between the divergent fortunes of the South East and London and rest of the UK is likely to diminish. This could occur by rising house prices in regions outside of London or a slowing of the London/South East price increases, or a combination of both factors. Overall we expect the Government and Bank of England initiatives to start trickling through and for banks who have also been fearing the collapse of the euro economies, to be less pessimistic and more willing to lend to what has been a reasonably steady asset class over 2012; ergo we are likely to see increased housing transactions over 2013.
We are also likely to see the return of the First Time Buyer, who having been sitting on the sidelines has taken note that the market appears stable, combined with the understanding that renting is no panacea and rents continuing to play catch up after a long siesta (of which landlords will continue to try to grow their portfolios to profit from), are likely to want to pull the trigger on a house purchase, with their parents crucially in agreement and more certain of their ability to support their children in this financial commitment. However, don't expect a landslide. Due to deposit requirements, people will be renting longer as they try to build up the necessary funds.
Manchester looks well placed overall to benefit in 2013 with Jones Lang LaSalle tipping the City Centre as one of it's top 2o investment opportunities. The Metro network continues to grow, whilst Media City and the BBC inflow has certainly raised the profile of the Manchester. PAD4U have long seen the opportunity here and invested whilst the banks and others ran for the exit. We have found demand for rentals to be strong and tenants willing to pay a premium to be in the centre. Rents in the suburbs of Manchester such as Levenshulme, Longsight may continue to be constrained by austerity, but demand will continue to be strong. We expect sales in Levenshulme, Longsight to grow as First Time Buyers come back to the market. Plans announced this week for HS2 (the high speed link to Manchester/Leeds/Sheffield to London), are likely to pique both foreign and domestic investor interest and perhaps persuade them to leave the relative safety of the Capital to seek greater rewards further north. The journey time from Manchester to London will be halved from around 2 hours to around an hour (possible commuting time). This will bring the Capital closer to Manchester than ever before and curtail the recent increased divergence of the North/South divide . Whilst the project isn't certain and is a long way off, markets and investors tend to look forward when making their decisions today. For those who act sooner rather than later the risk is greater, but so to are the likely rewards.
For those Landlords who are looking to increase their portfolios in 2013, please drop us and email and let us know ([email protected], [email protected]), as there are often opportunities available off market that you may not be aware of. Please let us know your views by placing comments below.
I wish you all a prosperous 2013.