Saving Levenshulme Baths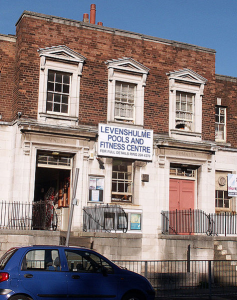 Manchester City Council have proposed closing the existing Levenshulme baths and library, whilst simultaneously deciding that new baths and library facilities are required in Levenshulme and will be built in the next few years (perhaps?).
If the above paragraph seems a little paradoxical, that's because its is!
Whilst a new Leisure Centre to include baths and library facilities, I'm sure will be welcomed by residents; closing the existing facilities during this time will deny those who currently use these important facilities.
The City Council's decision that the services are critical in Levenshulme such that they are building a new Leisure Centre, whilst closing the very facilities they feel are important to pay for this is bizarre indeed. Whilst it may balance the books and keep the accountants happy, it doesn't pass the common sense test.
As a local estate agent in Levenshulme, we understand that people looking to move into Levenshulme or indeed stay here, make their decision on what facilities and services are available in the local area, including schools, transport, health centres, and leisure facilities, libraries, swimming baths and gymnasiums, art centres, local restaurants and cafes. In our view this decision will detract from what otherwise has been a golden time for Levenshulme, with many positive new developments.
The Levenshulme Community have been vocal in their opposition to the plans. Save The Baths have been organising meetings and rallying support. If you would like further information or to add your voice to the protests then you can visit:
http://www.savelevybaths.co.uk/
Or your can join the facebook group:
https://www.facebook.com/groups/186219081409811/
Or follow along with twitter:
@SaveLevyBaths