Amazing Tag Card Give Away!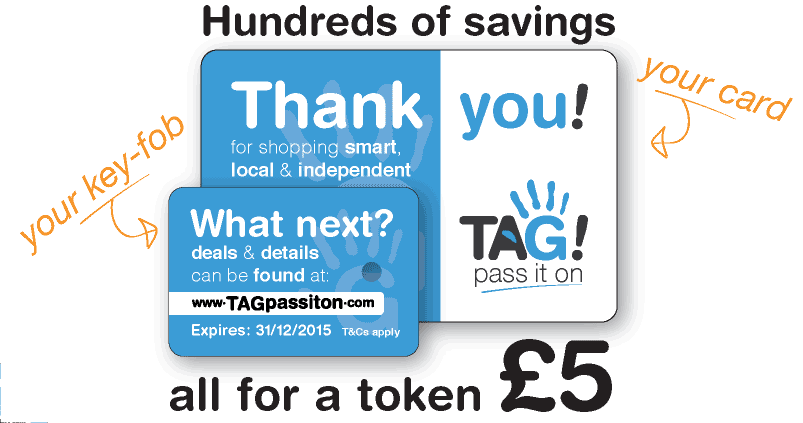 If you don't know that a Tag card can get you discounts for hundreds of retail outfits across Levenshulme, Didsbury and Chorlton, you're really missing out! Don't worry though, PAD4U are giving away TAG CARDS WORTH £5 each for nothing! All you need to do is like us on facebook, turn up to our offices on the A6 in Levenshulme, and grab a card! We have limited stock so be quick as once they are gone, they're gone!
You can save money at Trove, POD Deli, APL Locksmiths, Post Office Deli, M19 Bar, PAD4U of course, and lots more! See all the discounts available in Levenshulme here.