Landlords are not evil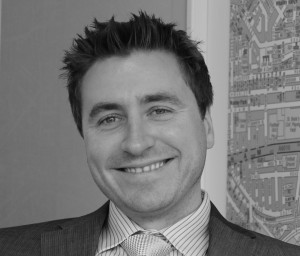 David Boyd, Managing Director PAD4U, writes:
I have been watching the build up to general election, specifically the televised debates, both with interest and growing angst. Whilst the varied topics discussed seem all to have arguments and counter arguments giving the public a choice of what and who to believe, there seems a lazy consensus emerging in housing policy, regardless of political hue, that somehow landlords are responsible for all the ills we are now facing with Housing in the UK.
This is nonsense of course, but there doesn't appear to be any counter arguments being aired. Given so much is being said of landlords, where is the landlords voice to be heard? Where is RLA (Residential Landlords Association), ARLA (Association of Residential Letting Agents), or RICS (Royal Institution of Chartered Surveyors) to shed some light and provide some actual facts and figures? Have these organisation gone mute? Has the BBC even bothered to get statements from those actually involved in the housing market?
Of course finding a group of people to blame, especially a group who's voice is rarely heard, is seductive for complex issues such as housing, after all who doesn't like a battle of good and evil? But this isn't Lord of the keyRings; let me put some cold water on this, or at least try to "balance the books" - the preferred turn of phase of this election.
My first point would be that high rents are caused by many factors - profit margins being only one factor. Governments continually putting into law rafts of legislation into the Private Rented Sector (PRS) such as EPCs (Energy Performance Certificates), Selective Licensing, Electrical and Portal Appliance Testing, dysfunctional Tenancy Deposit Protection Schemes, the latest being Legionnaire Risk Assessments, etc.. Regardless of how you feel about this legislation, it costs money. Highly regulated markets are expensive (have you ever found a cheap solicitor?). The Government seems to think they can heap legislation and red tape on a market without any consequence to rental values. This is naïve at best, dishonest to the public at worst.
Secondly, whilst we are in a low interest rate environment Buy-to-Let mortgages are more expensive than residential mortgages by some margin. Landlords may be paying around 3-4% above the Bank of England base rates and this could rise sharply. This is often forgotten by politicians, landlords take on huge financial risk. Will politicians cap the margin that banks make on Buy-to-Let mortgages (or their upfront fees) whilst they contemplate capping rents for landlords? Politians' seem to have forgotten that equations have two sides and you can't just change one side without altering the other.
Third, landlords have taken up the mantle of providing housing in this country including social housing, whilst successive Governments have failed or chosen to look the other way. Landlords have not forcibly stopped Governments doing a better job (or just their job), but of course successive Governments have found that it's actually incredibly difficult to do - oh and there is the small matter of private landlords do it better and more affordably for the country, but you won't hear any politician admitting to this!
Lastly, is it any wonder that we have seen a growth of PRS is this country? In a country where pensions have been ransacked, where the Government waits until pension holders in Equitable Life die rather than pay the compensation they are owed, that many have decided that the only hope of a pension is to invest their savings in property where at least the Government will have difficulties in coming along a few years later and just stealing their asset? Most landlords are not millionaires, most are just ordinary people trying to secure their future in a country that has continually failed to provide one for them. With little or no interest from savings, pensions which can rarely be trusted, where banks have played fast and lose with other peoples money, little wonder they choose something tangible like property to invest in. The margins/profit in being a landlord are not high, it just appears to be a safer asset that cannot be so easily taken away by those in power.
My prediction for the Housing Market regardless of which political party comes to power, is an injection of uncertainty, a lack of thought, simple answers to complex questions with the predictable outcome of very little progress being made. Ed seems to think that holding a gun to builders heads will get them to build more houses, this will not work in the long term. Markets build for the future where there is stability, where they can see decades into the future, because building developments and houses takes time and huge resources, often longer than one parliament - you can't force confidence into a market, you have to convince people you won't change the rules of the game ten minutes after setting them out.