Which part of Stockport do you wish you had bought in last year?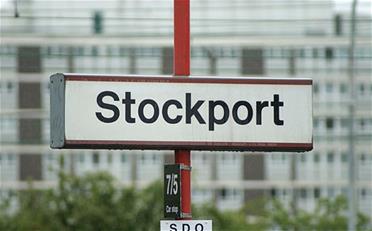 I was having a chat to a landlord this morning. It started the same way most of my conversations do at the moment.
"Do you think of the Stamp Duty increase will affect buyers?"
"Are you trying to buy more property before April?"
"Are you waiting to see what happens after April?"
"On a scale of 1-10 how annoyed are you about the proposed changes to mortgage interest relief on buy to let properties?" 10 of course is the most common answer or something too rude to write on this page.
But then we moved onto an interesting question the landlord asked me which was, if I could have bought anywhere 12 months ago where would it have been? Off the top of my head I think I would have said Edgeley and Shaw heath, but being a big fan of stats I thought I'd see which postcode performed best in terms of growth over the last 12 months.
Having looked at all the main Stockport postcodes (and we're talking sale prices here not current values) it looks like the worst place you could have invested is SK8. The average sale price was just over £257,860 which is a YoY increase of 5.34%. Not a bad increase for the worst postcode in town! I also know there are certain pockets that without doubt out performed this figure.
The best postcode you could have invested in is SK3 where the average price paid was £149,142 which is an increase of £10,605 over 12 months or 7.26%.
The other postcodes sit somewhere in-between these figures.
The good news is if you had bought anywhere in Stockport at the average sale price of £212,888 in the last 12 months it didn't matter whether you bought in the worst or the best area you would still have made somewhere between £11,857 – £15,455. And that's before you take any rental income into account!
So which part of Stockport do I wish I had bought in? Well of course it would have to be SK3.