10 Reasons To Buy In Manchester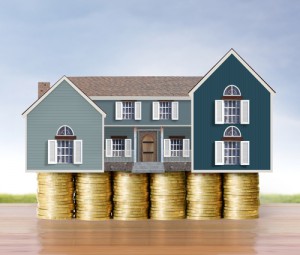 Most people agree that Manchester is a great city to live in and that there are many reasons to invest in the city. However, if you are looking for 10 reasons to buy a property in Manchester, look no further.
There is a good buy to let opportunity in Manchester
Manchester is recognised as a hotpot for the buy to let market and the average rental yield has reached a level of 7.98%. When you consider that many experts suggest that a rental yield of at least 4% is worthwhile, the potential return from Manchester has to be considered as a positive factor.
Manchester is highly regarded as a student town
When it comes to finding an area that is attractive4 to a buy to let investor, there is a great deal to be said for looking for a thriving and vibrant student town or city. Manchester is one of the leading UK destinations for students, and it also sees many of these students staying on in the city to develop their career. A combination of students and young professionals makes for an attractive proposition for property investors.
Infrastructure projects are continuing in Manchester
The March 2016 budget was positive with respect to the HS3 link-up between Manchester and Leeds but everywhere you look in the city, infrastructure projects are taking place. This provides confidence to an investor that the area is developing for the future, which means that demand for homes and property prices will continue to rise.
Property prices in the North West compare strongly with London prices
It is not as though you should compare everything to London, but when it comes to making the most of your money, Manchester and the North West as a whole is a better option than London. In comparison to property prices at the peak of 2008, London prices have moved beyond 40% of that level whereas homes in the North West are 40% below the housing peak. This means that investing in Manchester is more affordable while there is still room to grow and develop.
Manchester has it all
Whether you are looking for sport, gigs, nightclubs, bars or restaurants, Manchester has everything you could want, making it a fantastic city to stay in.
Manchester is a Northern Powerhouse
Okay, this is a term that has lost some of its shine and lustre, but away from the title, the facts of the matter are that Manchester is thriving, developing and becoming an increasingly important hub for many industries. This is not just the case for the UK, Manchester is recognised as an important location for business, science and technology across Europe and the world. A lot of focus has fallen on the media developments in Salford but all across the city, Manchester is growing in stature and importance.
Manchester is a well-connected city
Strong rail links connect Manchester to the major cities in England, Scotland and Europe while Manchester Airport is the biggest and busiest outside of the main London airports. With direct flights to the Far East and America, Manchester is a great hub for global travel.
The average value of Manchester homes is increasing faster than the UK average
While property trends can change quickly, knowing that there is a high level of demand in an area is a positive sign. One notable rise with respect to value can be found in Salford which experienced a rise in property value of 12%, which compares strongly to the British average of 6.5%.
The Manchester population is expected to rise in the next decade
If you are looking to invest in an area, you want to be confident that there will be long term demand for property in the area. Over the next ten years, it is believed that Manchester will welcome over 120,000 new people to the town, so there is a high level of confidence about the demand for homes in the city.
Manchester has the variety you need
It is no surprise that Manchester is classed as one of the best cities to live in the United Kingdom, winning this accolade a number of times over the years. There is something for everyone in the city, and this flexibility and diversity ensures that there is always high demand for homes and plenty to see and do with your spare time.