A Landlords guide to renting in 2016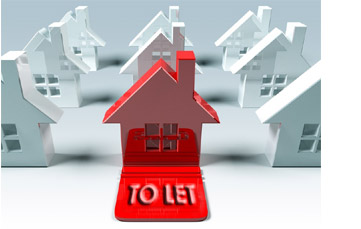 There are many important things for landlords to bear in mind when letting out their property but being relevant and offering a modern standard of service is crucial. If you offer an attractive and suitable service, you'll find that tenants are happy to stay with you, making your life easier and ensuring you don't lose out on money.
This is a landlord's guide to renting in 2016.
Focus on health and safety
In the modern era there is an increased level of focus on health and safety. Some people view this as a bad sign, saying that we have lost freedom that we used to enjoy, but as a landlord, you should be keen to offer a property that is very safe and suitable for everyone.
There are many health and safety guidelines to keep on top of and if you need assistance in ensuring your property meets the latest criteria, contacting a professional letting agent will provide you with all of the information you need to know.
If you are offering furniture and furnishings at your property, you need to make sure that relevant items meet the criteria laid out in the Furniture and Furnishings (Fire) (Safety) Amendment Regulations 1993. Checking the age of the furniture can provide you with a starting point as furniture made before 1988 is less likely to meet this criteria.
Furnishings and furniture which are exempt from these standards include:
Carpets and curtains
Sleeping bags
Furniture that was made before 1950
This means that any other type of furniture or furnishings you offer at home should comply with the expected regulations.
Gas safety
Another pressing safety issue for a landlord to deal with is gas safety and you need to service all gas equipment once every 12 months. Landlords are responsible for providing tenants with complete instructions for the safe usage of all gas appliances, a copy of the annual gas safety certificate and the landlord must retain records of gas equipment checks.
The electrical wiring in a property must also be in good working order, safe and there must be enough sockets to meet the needs of a tenant.
Deposits
A landlord is required to protect the deposit of the tenant and if they fail to do so, they may be required to pay the tenant a sum of money three times the deposits value. The Deposit Protection Scheme was brought in to ensure:
Tenants are encouraged to care for their property during their tenancy
Disputes between landlords and tenants can be resolved easier
Tenants receive back what they are entitled to
This means that there are also benefits to the landlord for engaging in this scheme, so it is not just something aimed at penalising the landlord.
Tenancy agreements and inventory
It is important that a landlord provides a viable tenancy agreement and they impress the importance of reading it and understanding it to the tenant. The landlord should also provide the "How to be a tenant" booklet to the landlord, as this will ensure that the tenant has all the information they need to be a good tenant.
One of the most important steps a landlord should take is having an inventory list created when a tenant moves in. Having a tenancy list created by an independent professional or at least agreed up on with the tenant is often the starting point to good communication during the tenancy.
So many disputes between landlords and tenants arise due to disagreements over the condition or presence of households items, which means drawing up an agreed inventory list is essential. A thorough list can quickly settle any disagreements or issues.
Be aware of your legal requirements
There are an increasing number of legal requirements for a landlord to contend with in 2016, and a failure to comply with these regulations can see a landlord being fined or having their ability to work as a landlord revoked.
One law change that has to be met is checking to see if a tenant has the Right To Rent. A landlord needs to ensure that tenants have a legal right to remain in the United Kingdom. A failure to ensure this can see a landlord being fined up to £3,000 for every tenant that doesn't meet these criteria, so it can be a costly oversight.
Steps a landlord should take before a tenant moves in:
Ensure the property is as clean as possible
Arrange for the transfer of utility accounts if required
Inform the local council of the new tenant for council tax purposes
Draw up instructions for all appliances
Ensure that there are enough copies of property keys for the new tenant(s)
On the day a new tenant moves in, a landlord should:
Take meter readings and provide them to the tenant
Carry out an inventory list
Provide the tenant with relevant safety certificates
Show how things work
Explain the use of any safety equipment
Discuss where the bins are, what days of the week they are collected etc
Ask if there any questions
Hand over keys