Get to know the top restaurants in Stockport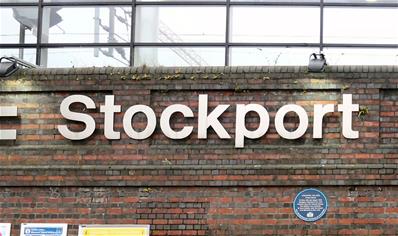 Many different aspects go into making an area worth visiting or enjoyable to live in. For many people, the quality of restaurants will impact on the suitability of a location. Stockport is fortunate enough to have a number of high quality restaurants on offer and here is a chance to get to know the top restaurants in Stockport.
The Easy Fish Co.
Found on Heaton Moor Road, this is a company that has developed an excellent reputation for serving up the best selection of fresh fish in the local area. This has led the firm to set up a restaurant and thankfully, this has managed to maintain the reputation that has been so richly deserved. The seafood platter is the signature dish on the menu but if you love fish or shellfish, you'll find that The Easy Fish Co. is the ideal venue.
The Midway
With a focus on local produce, you'll find that the Midway is an excellent choice if you are looking for fresh food served up in a laidback environment. With a Dinner Menu option running from Monday to Saturday and a Sunday Lunch option available for the more traditional family dining day, there are plenty of options to enjoy yourself in comfort and style at this Stockport restaurant.
Copper Lounge
This Dorchester Parade restaurant allows you to enjoy the taste of so many different parts of India. Whether you are looking to enjoy dishes from Mumbai, Delhi, Goa or even street-food that is synonymous with India, this is an excellent choice. There is a special focus on food from the North of India with a clay oven cooker ensuring your marinated meat is of the highest standard. With a broad range of fresh and vibrant flavours to enjoy, the Copper Lounge is rightly regarded as the ideal venue for those that love Indian food in Stockport.
Cocka Doodle Moo
Cocka Doodle Moo, located on London Road, is a friendly and fun place that takes meat very seriously. If your idea of a great restaurant is one that serves up hamburgers, steaks and chicken with a range of sauces, spices and sides, you'll likely be visiting here on a regular basis.
The friendly atmosphere is something that many people appreciate when dining and this is a venue that you can visit with the family or friends.
Damson Heaton Moor
The Damson on Heaton Moor Road is a fantastic example of what modern dining should be. The place looks classy and elegant but there is also the fact that it serves up a great range of dining options. The availability of an "offers menu" is ideal, certainly for those who will look at the décor and have concerns about being able to afford to dine here.
When you are looking for a classier date night option or you are looking to dine in comfort and tremendous style, the Damon is fast becoming one of the most important names in greater Manchester.
The Bun and Bones Club
The Bun and Bones Club is just one of the many restaurants that is very much of the modern era. This is a restaurant with attitude and who is looking to serve up a range of easy to eat meals that will give your taste buds a tingle. Any venue that serves up wings these days needs to provide a kick to make sure people have had their fill and this restaurant will leave an impression.
There are many restaurants to choose from in Stockport but these restaurants all have an excellent reputation and provide a wide range of dining options. No matter what you are looking for when it comes to eating out in Stockport, there will be something for everyone.