Best Letting Agent in M19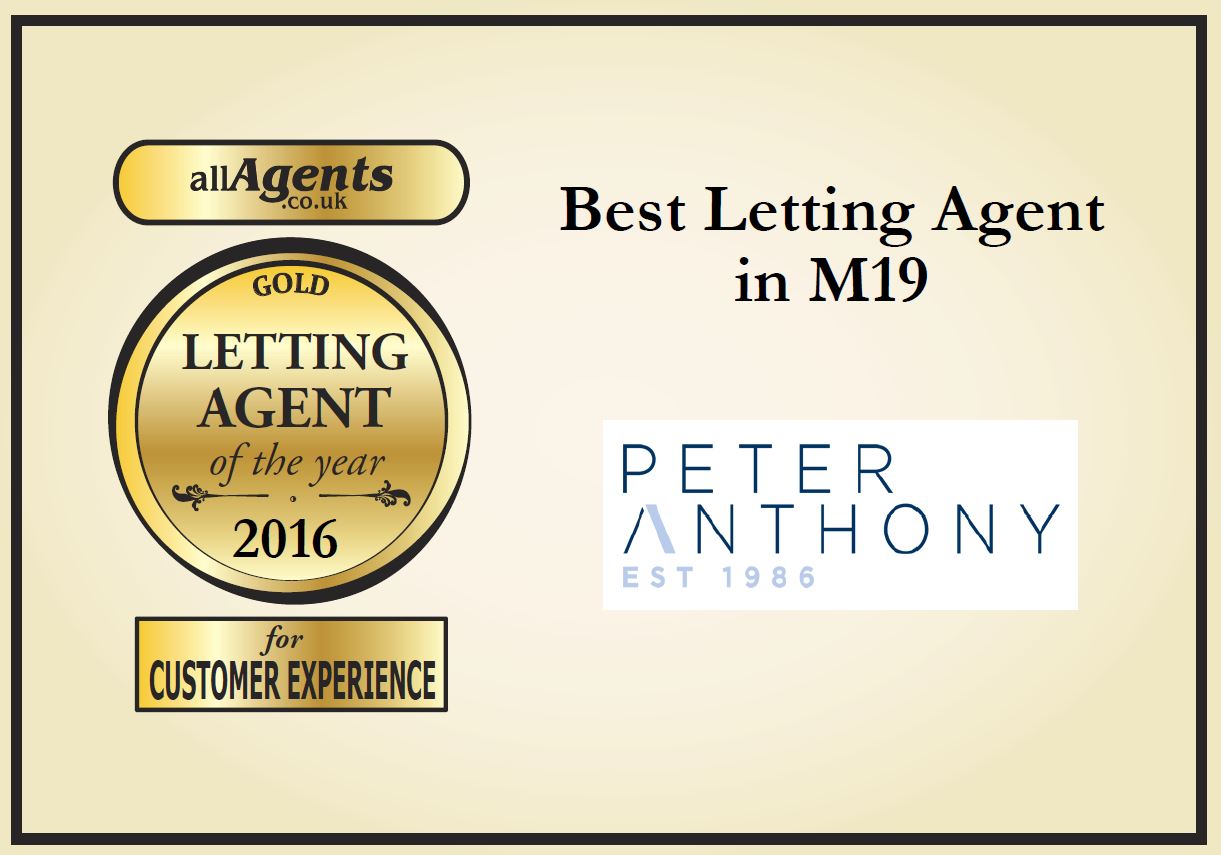 It is always nice to come in to work and open your emails to good news! This was certainly the case the other day when I received an email from the review site Allagents.co.uk to say we had been awarded best letting agent in M19 for customer experience!
It is great for the team to get recognition for the hard work they put in to try and ensure that every let, sale and property under management is dealt with to the highest of standard.
The team here at Peter Anthony will certainly not be resting on our laurels as we know that we have to give the highest standards of service all day every day!