Christmas in Manchester - 10 great things to see and do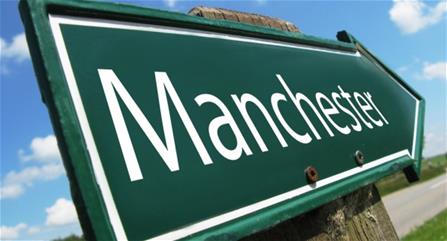 There is no shortage of events to enjoy and thongs to see in Manchester and this is very much the case at Christmas time. If you are looking to make the most of Christmas in Manchester, here are 10 great things to see and do.
The Winter Gathering
Found opposite Manchester Piccadilly train station, the doors are open to this fantastic building (the London Road Fire Station) for the first time in a very long time. This would be all the incentive some people need but with The Winter Gathering offering an ice rank, craft beer, cocktails, live music and plenty of great food, this is an ideal setting for people to socialise and enjoy this Christmas.
Festive Brass Band at Exchange Square
This event features the Horwich RMI Band, a group with a strong sense of history but who have also reformed recently and is keen to make its name once again. The band will perform traditional Christmas songs at the Corn Exchange Atrium on Saturday the 10th and Sunday the 11th of December.
Horrible Christmas at The Quays, Salford
Hopefully you won't have a horrible Christmas but this event is sure to be a fantastic day out for youngsters and families. The Horrible series of events and programmes have been hugely popular in recent years and this event is set to bring their unique take on the world to Christmas. The event runs daily until early January and there will be plenty of interaction for youngsters to enjoy.
A Very 80s Christmas at Home
Given people's love of nostalgia, there is no denying that films of the 80s are huge these days. There were some massive Christmas films released in the 80s and this event, held at Tony Wilson Way, will give you the chance to rekindle your youth or see what all of the fuss was about with these classic Christmas films from the decade taste and style forgot!
The Rink at Cathedral Gardens
This historical venue in Manchester will be transformed this Christmas with an ice rink and Ferris wheel taking centre stage. There will be plenty of markets on offer allowing you to make the most of your time at one of the most famous Christmas markets in the United Kingdom.
Europe's Largest Walk-in Christmas Tree
The Cheshire Designer Outlet plays host to the largest walk-in tree in Europe with the tree being over 90ft tall. It is said to weigh more than 18 ton and there are over 100,000 bulbs used to light the tree. Add in the fact that 1,000 of these bulbs are the size of a football and this quickly becomes a spectacle that everyone wants to see and enjoy.
Christmas at Manchester Craft & Design Centre
If you are looking for a special gift that is unique, this craft and design centre is likely to be the ideal place to visit. There will also be a chance for children to get creative, so if you want your kids to show someone how much they care with a handmade gift, this is likely to be the destination that is perfect in the run to the festive period.
The Snowman - Screening with Live Orchestra
Taking place at The Bridgwater Hall, this event gives you the perfect opportunity to recapture the magic of Christmas. The Snowman remains a massive favourite and its score will be brought to life with the presence of the live orchestra. If you remember The Snowman form your childhood or you want your kids to connect with the story in the way that you did, this is likely to be an unmissable event.
Pantomimes and festive shows
As you would expect, there are a lot of pantomimes to choose from in Manchester this Christmas. Whether you are looking for one that is close to you or you want to see a particular story, you should find something that meets your needs:
Aladdin, Manchester Opera House
Jack and the Beanstalk, Middleton Arena
Peter Pan, The Plaza, Stockport
The Siege of Christmas, Contact, Manchester
Wow! Said The Owl, HOME, Manchester
Best Ever Christmas Show, Manchester Arena
Christmas Cracker at Hope Mill Theatre
Running in the week leading up to Christmas, this show at the Hope Mill Theatre is set to be a fantastic event packed fill with burlesque acts, show tunes, cabaret and pantomimes. There will also be cocktails and mince pies to ensure everyone feels a little festive.