Winter Gardening Tips for January and February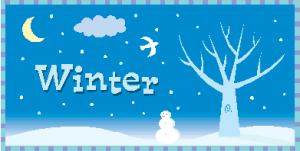 You may not think there is a lot you can do in your garden this winter but there are a number of steps you can take to be active in your garden this January and February. If you are looking to create the best platform for the year ahead, here are some winter gardening tips for January and February.
Clean your equipment
This downtime is the ideal opportunity to review your tools and equipment. You should clean them to remove all of the aspects of dirt and rust from the tools, which means when you come to use them in the Spring, they will be ready for use. If you have seed trays and pots, it is worthwhile using a mild detergent to clean them.
Review your fences and gates
This is a good time of year to look at your fences, sheds, gates and all of the structures in your garden. If there is any sign of rot, you want to repair or replace them before the worst of the winter weather comes, or at least make plans to have them replaced when you start gardening again in the Spring.
Give your grass a break
It makes sense to give your lawn a break at this time of year so as best as you can, stay off the grass in January and February. If you have a lot of weeds and moss to remove, you can attend to these but on the whole, avoid the grass areas as best as you can.
Cover your vegetables
If you have vegetables growing through the winter, such as carrots or parsnips, cover them with straw, this will allow them to be harvested in January and February. If there is a forecast of snow, make sure you cover your vegetables, with lino or carpeting providing a suitable cover if the weather takes a turn for the worse.
Compost
This time of year is the ideal time to set up a compost bin or heap if you haven't already done so. Any leaves or cuttings you collect will provide the ideal starting point for your compost heap.
Think about wildlife
At this time of year, many gardeners like to put out food or fat balls/blocks for the wildlife that visit them. This can be a way of looking out for wildlife and repaying the creatures that visit your garden over the course of the year.
If you are intent on spending as much time indoors as you can during January and February, plan your gardening in the Spring, look through some gardening catalogues for new products and maybe even treat yourself to some new clothing or equipment for gardening.
There is a lot you can to do stay active in and around the garden in these winter months and taking these steps will create a platform that will allow you to enjoy your garden more in the New Year, so make the most of January and February in your garden.