What to consider when purchasing a buy to let property in Stockport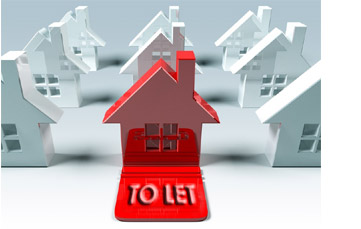 There are many things to consider when purchasing a buy to let property in Stockport. Some of the things to consider relate to the Stockport area and property market and some of the things to consider will relate to your own intentions and aims as a landlord.
You need to know what sort of landlord you want to be. Do you want to be a hands-on landlord or are you happy to allow a property management company to work on your behalf? If you want to be hands-on, you will want to choose property in an area that is within easy reach of your current home. If Stockport is within easy reach, it will become an area you should consider. If you are passing it off to a property management firm and you don't need to visit, you only need consider if the area and property offers you a good return on your investment. There are many reasons why Stockport should be considered as a buy to let area.
As a commuter hub for Manchester, there is a high level of demand for property in Stockport. People living here are located around 7 miles from Manchester, and all of the employment, education and entertainment options that provides. There is a strong train service running between Stockport and Manchester, with some journeys taking only 11 minutes. Even the slower journeys, stopping off at more local stations, are concluded within 20 minutes, making Stockport a fantastic destination for people who want to get in and out of Manchester quickly and conveniently.
Stockport, located in the south of Greater Manchester is also handily located for Manchester Airport. This is one of the leading airports in Europe and in recent years, the south of Greater Manchester has been in high demand. There are many expensive areas in this part of the country, hosting many footballers at both United and City but areas like Stockport have also benefited from improvements and upgrades.
Stockport is benefitting from development and property projects
There is a lot of work going on in Stockport town centre, particularly around the train station. New property developments and office blocks are increasing the number of jobs and places to stay in the area and Stockport has a number of property developments around the town, including on green belt sites.
There is a high level of demand for property in and around Stockport, which is great news for people looking to invest in buy to let opportunities. Looking around Stockport indicates that this is an area on the up but if you are looking to invest in the area, you need to look at the financial side and expected returns. Thankfully, Stockport is an area with affordable pricing and the expected rental returns are attractive.
Stockport property prices are attractive
When it comes to property prices, Stockport is on the rise, and at a level that is just above the national average. In September of 2015, the average property price in Stockport was £180,447 and in September of 2016, this had risen to £195,427; a rise of 8%. There had been rises across all of the property types in Stockport with detached properties rising by 1% to £330,612 and semi-detached properties rising by 11% to £218,471. Terraced properties rose by 2% to £146,932 and flats rose by 10% to £131,390.