Even more apartments to be built in Manchester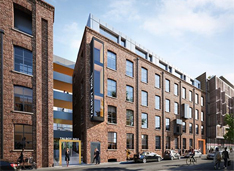 One of Manchester's oldest mills, Talbot Mill in Castlefield, has plans to be transformed into a new apartment building.
The £50m development would turn the dilapidated building into 200 apartments, that would be split across the historic textile mill and a new building on Worsley Street.
The former factory, more than 150-years-old, was a key part of Manchester's industrial boom and is one of the city's last remaining mills from the period.

Tim Heatley, of Capital and Centric, said: "Talbot is a stunning example of Manchester's industrial heritage – something the city is quite rightly proud of."
"The essence of a building is in its original features. Our first priority with all our projects is to keep what we can. We've worked with talented designers to make sure the new and old sit well together."
It's not the first time Capital and Centric bosses have taken on one of Manchester's worn out mills.
Earlier this year the firm, based in Manchester, released the first batch of homes in their Crusader Mill scheme near Manchester Piccadilly. "We've seen from the launch of Crusader Mill that there's pent-up demand from people who want to live in beautiful, design-led homes in prime city locations."
The flats could be ready by 2020 if council chiefs approve the Talbot Mill plans.
However, this project is just one of the city's new luxury developments, along with 'Manhattan, Manchester', which is to be located just off New York Street.
This aims to make Manchester more like New York, by creating 42 Manhattan inspired apartments. The £14.5m scheme would bring high-end cosmopolitan apartments, developed by Property Alliance, who also brought us Oxygen Tower and AXIS Tower.

Heads at Property Alliance say the development "aims to give you the best of both cities as Manchester is undoubtedly one of the most exciting destinations in the UK."

A one bedroom apartment starts at £196,000, and just like a modern New York pad the rooms are spacious with a simplistic style, each apartment has floor-to-ceiling windows, there will be full concierge service, and a multi-level garden wall will house each apartment's private terrace.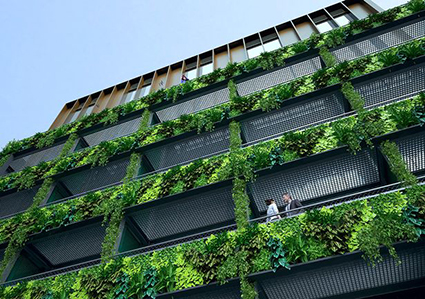 Jon Matthews, Founding Director of 5 Plus, said, "The Manhattan project is inspired by the New York brownstone residences. It's been designed to have a boutique city feel. Its position in the market and its position in the city centre is unique."