Mortgage Rates: A Discussion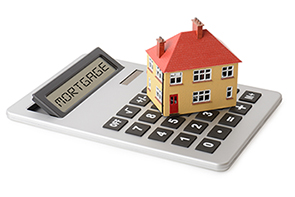 It had been discussed and predicted for a lengthy period of time but in November of 2017, the Bank of England base rate was increased from 0.25% to 0.50%. There have been many people questioning what this change means for them and it would be fair to say that there are many opinions regarding the impact of the new rate on mortgages.
There are some specialists who believe that this change will have a negative impact on the economy, harming optimism that was developing in the area. However, there is a conflicting range of opinions and some people believe that this will be a positive move for the economy. Mind you, it is probably better for people to focus on the impact it will have on their individual circumstances as opposed to what will happen to the economy in general.
Fixed rate mortgage holders shouldn't be too badly affected
Initially, people who hold a fixed rate mortgage shouldn't be too badly affected by these changes. This is because one of the strongest reasons to choose a fixed rate mortgage is the fact that you know how much you will pay, even if interest rates change. However, fixed rate mortgages holders should be aware that when their mortgage agreement ends, they could be in line for a shock with respect to their payments if they don't negotiate to a better deal.
The people who hold a variable rate mortgage are the people who will be affected the most in the short term. The Nationwide have announced figures that means people who hold their base mortgage rate, their BMR, will see their new rate rise to 2.5%. This means that a mortgage holder with a £175,000 loan will see their payments move from £763 per month to £785 per month, a rise of £22.
A lot of people will say that an increase of 0.2% isn't a big deal but there are a few aspects to consider about this:
· People who are close to their upper limit already may struggle to pay any additional amount of money per month
· 0.25% extra may not sound a lot but considering the sums of money involved with mortgages, this still amounts to a figure that adds up
· There are concerns that further increases will come soon
There have been suggestions from the Bank of England that there will be two further increases by 2020, which means that many people will have to reappraise their finances before too long.
People will have been affected by these changes
When it comes to how many people have been affected, The Resolution Foundation has undertaken research which suggests that 11% of households in the UK have been affected. This compares with a return of 19% affected by the last notable change. The dip could probably be explained by a higher volume of mortgage holders holding a fixed rate mortgage and that the overall level of home ownership in the UK has fallen.
It is important that people are aware of the impact that changes in interest rates have on mortgage rates. Anyone looking for advice on this matter should get in touch with Peter Anthony and we'll be more than happy to help.