Winter proof your home with our top tips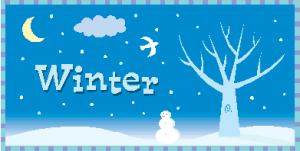 No matter what weather comes our way in winter, if you are prepared for it, there is an increased chance of minimising any issue or problems around the home. Here are some top tips to winter proof your home.
Clear your gutters
Clearing your gutters isn't a fun job at any time of year but if you don't do it before the worst of the winter kicks in, you are placing your home at risk or you may be giving yourself a very unpleasant job to do. When leaves and debris fill your gutter, water cannot flow or be carried away in the manner it should, which could cause problems inside and outside of the home.
Taking the time to clear your gutters now provides comfort and peace of mind during winter.
Insulate your loft
The simple step of adding some layers to your loft can make a difference in keeping your home warm (for a lower cost) this winter. Even if your loft has been insulated, it never hurts to add a layer or two or to check whether the standard of the insulation is suitable.
Lag your pipes
Wrapping your pipes is a very simple step but it is one that can prevent your pipes from freezing, which can help you avoid burst pipes or blockages. Key areas to consider include areas where the pipes run outside of the property or in areas where you notice that your home is quite cold; a garage would be an example. You should cut the lagging to appropriate lengths and ensure all of the straight bits of the pipes are wrapped up.
Bleed your radiators
A radiator that is warm at the bottom and hot at the top needs bleeding because there is trapped air in it and this will prevent your radiator achieving its optimum heat. There are step by step tutorials available to follow if you are looking to bleed your radiator.
Block draughts at windows and doors
If you have a draught at your home, you'll find that your home inevitably feels cold, so you need to take care of these at the source. Check the edges of your window and doors for any draughts. If there is any wind or cold air getting in, invest in draught excluders or sealants to stop the problem, at least in the short term. In the longer term, it may be worth investing in better doors or windows to effectively block cold air coming in.
Check your boiler
It is easy to take your boiler for granted but there are a number of ways you can keep it in good condition. It makes sense to call out a professional to service your boiler before the worst of winter, if only for the peace of mind. There is also an argument that running your boiler for an hour every day will keep it ticking over, while also ensuring your property is properly heated.
Following these winter proofing tips will go a long way in ensuring your home is ready for whatever winter throws at it.