Letting Fees Ban Not Expected To Overly Impact On Market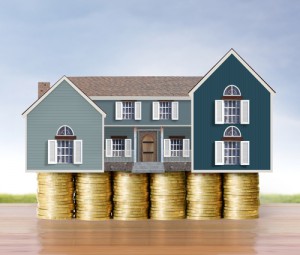 The news that there is going to be a ban on letting fees has been met with a great deal of debate and discussion. As with any development in the rental market, there is a range of opinions on what outcome will occur because of these changes. Initially, you should see why this is good news for tenants, but equally, there are concerns that tenants may suffer or end up paying more because of these changes. Ultimately though, studies suggest that there may not be much of an impact and there are industry specialists that believe that letting fees bans will not overly impact on the market.
There is a lot of positivity surrounding the removal of letting fees, because many tenants have had to pay a high price for this fee. While the average letting fee has been classed at around £223, there have been stories of tenants paying more than £1,000. There is also the fact that there are many different fees that come under the letting fee agreement. Again, some news sources have cited costs of £300 to have a new agreement printed out or an administrative cost of £200 for changing your surname. These are excessive costs that are hard to justify.
Renting property can be expensive
Moving into rental property can be very expensive with the tenant usually having to pay a month's rent in advance and a deposit. With the deposit sometimes costing up to two month's rent, a new tenant has to pay a lot of money up front, so a letting fee ban would be welcomed by tenants. There is hope that the Draft Tenants Fee Bill will place a limit on the amount of deposit a tenant will have to pay (suggestions the new limit will be six weeks rent), and this would be a positive feature. However, the letting fee band and the Draft Tenants Fee Bill may not come into effect until 2019, so tenants shouldn't expect a quick turnaround in these matters.
While the removal of these fees is welcomed as being appealing to tenants, some sources suggest that the cost will be placed onto tenants in another way. Many landlords that have dealt with rising costs have moved these costs on to tenants in the shape of higher rents, and if this happens, some tenants may be worse off. However, removing a large up-front element is going to be of benefit, and there is no guarantee that letting agents will pass these fees on. There is a suggestion that many tenants are close to their ceiling of what they can afford to pay each month, so there may not be much scope to increase rents further.
Those who don't believe the change will lead to increased rents have pointed out the study by Shelter, which looked at the situation in Scotland. Scotland banned letting agent fees in 2012 and the study found that any increase was minor and for a brief period, if any increase happened at all.
This gives hope that the letting fee ban may not have too much of an impact when it is imposed in England. However, it is important that people remain aware of changes to the letting sector and at Peter Anthony, we are more than happy to keep you fully informed of what the letting market has to offer.