Will Online Mortgages Help More People To Buy Homes?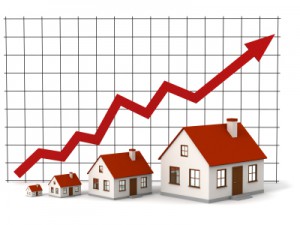 Buying a home can be difficult. This is not the latest news, and some people believe that buying a home is becoming more difficult as time passes by. However, it is fair to say that there are initiatives and assistance aimed at making the buying process easier. The Help To Buy scheme has assisted many first time buyers to step on to the property ladder and there is also the fact that the Government has launched initiatives, such as the removal of stamp duty for first time buyers, all with the intention of making the process easier.
These changes can bring benefits to buyers, but there is also a need to streamline the buying process and make it simpler. A lot of buyers feeling the mortgage application process is daunting and difficult to complete. This is why the news that NatWest introduced an online mortgage service in 2017 was particularly interesting. Some of the other leading mortgage lenders said they were interested in how NatWest fared but there were also lenders who dismissed the process. There are clearly some issues regarding security and safety that have to be proven with online mortgages before everyone is convinced, but there are key benefits to online mortgages.
Online mortgages are of benefit because:
They significantly reduce the amount of paper used, offering an environmental benefit
The time taken to process the mortgage should be improved
There could be a cost saving with online mortgages, which may be passed on to the consumer
It is easy to see why online mortgages can be of benefit, but equally, you can see why some lenders and applicants don't want to fully move to an online process just yet. However, there is no denying that online technology can assist the mortgage application process and a Facebook Chatbot may be of considerable benefit.
A Chatbot can speed up the mortgage application process
In 2018, one of the smaller mortgage lenders operating in the UK market have started using a Chatbot to gather information from a potential mortgage applicant and then provide a list of suitable mortgages. This is an important service that provides confidence to the applicant while speeding up the mortgage process.
Chatbots aren't doing many things different
While there will be people who are wary about Chatbots, there isn't much of a difference in speaking to an agent on the phone and the agent providing a list of suitable mortgages according to a list or database on their computer. In this regard, Chatbots are not doing anything new or inferior, and they are speeding up the process. For a potential buyer who is looking to expand their information base or they want to narrow down their possible options, the use of a Chatbot provides value.
At Peter Anthony, we know that the mortgage application process can be difficult and trying. Anything which speeds up the process or provides people with more confidence should be a positive thing. If you have any questions when it comes to the mortgage process or buying a home, please get in touch and we will be happy to help.