New Mortgage Ranges On Offer In 2018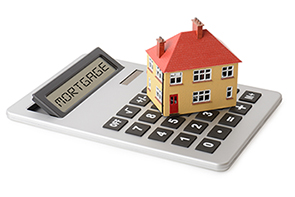 One of most pivotal factors in the mortgage market in recent times occurred in November of 2017. The increase in the Bank of England's base rate, from 0.25% to 0.50% may not sound like a lot but to countless mortgage holders in the UK, this was a big deal. Overnight, many people found that the amount they needed to pay each month had risen. According to figures provided by Nationwide, the average mortgage holder in the UK must pay an additional £22 each month due to the increase in interest rates.
The start of 2018 has seen many mortgage lenders introduce new rates, reacting to the Bank of England base rate change. Given that many people expect there will be further interest rate changes soon, it is easy to see why lenders and borrowers are looking to make changes. Lenders need to balance the rise in interest rates with commercial demands and borrowers want to ensure they find an affordable mortgage option.
There is a new player in the UK mortgage scene
However, January of 2018 is also notable for the entrance of a new player in the UK mortgage sector. Marks & Spencer's is a very familiar name and they have a number of financial products available to customers but this month sees M&S Bank enter the mortgage market and they have a number of mortgage options for people to consider. It will come as no surprise that there is a range of fixed rate mortgage and tracker rate mortgage options to choose from, but M&S Bank are also offering products that are appealing to first time buyers.
The first time buyer focused mortgage range from M&S Bank includes two and five year fixed rate mortgages which have a 90% loan to value (LTV) status. There is a fee of £995 with the 2.59% rate but there is cash-back of £1,000 when completed. Moneycomms, a financial data service, suggests that this would be the cheapest option for first time buyers for a £180,000 property when the property is worth £200,000.
Charity will benefit from M&S Bank mortgages
Another interesting aspect of the M&S Bank mortgage range is £25 from every mortgage will be donated to Shelter, the housing charity. This is a step that is likely to capture attention and it may lead other lenders into making a similar move.
There is a prominent level of trust and respect for M&S in the UK, and you will find that many people are keen to check out what is on offer based on the institution's name alone. This is a great starting point because people are looking for confidence when it comes to a mortgage, but M&S will still need to prove that they can offer a reliable and dependable service in this field.
If you are looking for mortgage guidance and advice, come and speak to Peter Anthony. We are more than happy to help you develop your understanding of the market, and if we can help you out, we will.