Stamp Duty Reduction: Impacting On The Market?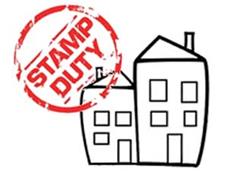 While the UK property market is fast-moving at times, you often need to wait a while to learn what impact a prominent change has had. However, the level of interest in the property market is such that people are desperate to see what is likely to happen next, and this means experts and specialists continually provide insight into movement in the property market.
One recent change that people will focus on in 2018 is the impact of the stamp duty cut. In the November of 2017 Budget, it was announced that stamp duty would be cut for first-time buyers purchasing property at a price of less than £300,000. The Government acted in this manner to provide support to first-time buyers, who need every bit of assistance available to afford property.
Not everyone agrees on the impact stamp duty cuts will have on market
Not everyone was impressed with this act. Not long after the Budget had concluded, the Office for Budget Responsibility stated they felt the change would lead to a rise in property prices. While first-time buyers would still benefit from the reduction in up-front costs, hopefully allowing them to focus more on their deposit, in the long term, higher property prices lead to higher monthly mortgage payments. Some specialists have argued that the stamp duty cut will be of most benefit to existing property owners, which is not the outcome that many are hoping for.
There has already been reaction from some organisations with respect to how the stamp duty cut has impacted on them. Countrywide stated that they experienced a 10% increase in walk-ins from first-time buyers in December of 2017. This is positive but of course, just because someone has an interest in buying doesn't mean that they will complete a purchase. It is natural for first-time buyers to hold an interest in property after this change, but they may find that the stamp duty cut doesn't positively impact on their property aims too much.
Many professionals expect stamp duty cuts to have no impact
The findings of The Royal Institution of Chartered Surveyors, or Rics, stands at odds with the findings of Countrywide. At the end of 2017, Rics spoke to surveyors and they found that 86% stated that there was no notable increase in interest from first-time buyers. The organisation has also reported that 66% of questioned surveyors believed that the cut in stamp duty would have no impact on the market at all. Only 12% of respondents suggested that they expected the stamp duty cut to have a positive influence on first-time buyers looking to purchase property.
There still hasn't been a lot of time passed since the cut was announced and it may be that we need the full year to state what impact the stamp duty cut had on first-time buyers. There is also the fact that with so many separate influences on the property market, it would be wrong to attribute any significant movement to one aspect of external feature.
If you are a first-time buyer and you need guidance on buying property, come and speak to Peter Anthony. We are local property market specialists and we are keen to provide you with as much support as you need, so whatever your property aims are in 2018, come and speak with us.