Bee In The City Manchester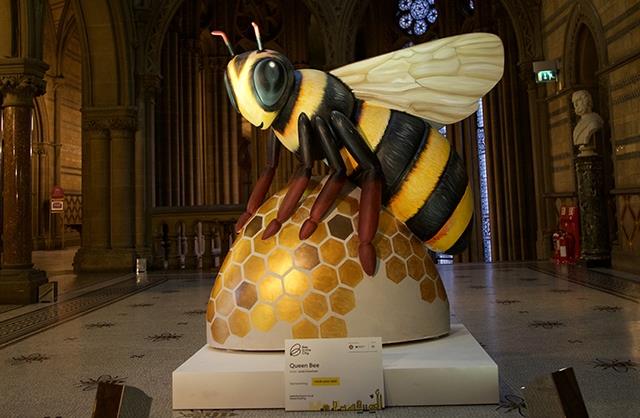 101 worker bees are soon to swarm the city of Manchester as Bee In The City begins on Monday 23rd July!

Brightly painted honeybees decorated by local artists and sponsored by local businesses will soon be found around the streets of Manchester and the surrounding suburbs.



Where can you find them?

This map below (https://www.manc
hestereveningnews.co.uk/incoming/article14921978.ece/BINARY/Bee%20in%20the%20City%20official%20trail%20map) shows where all the bees can be found. Monday 23rd's issue of Manchester Evening News will also contain a free giant pull out map, or you can also get a trail map from the Manchester Visitor Information Centre at 1 Piccadilly Gardens, Manchester city centre, M1 1RG.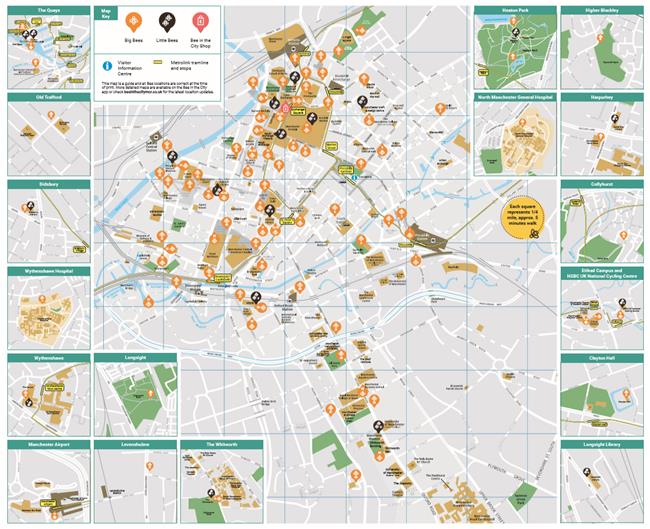 The finished designs were revealed at Mayfield depot earlier this week, where director of Wild in Art (who have organised this event), Sally-All Wilkinson said "What's great about this project is it really reflects the uniqueness of Manchester in a lot of its designs and sense of purpose..

I hope people

stop and have a picnic in Cathedral Gardens, or stop for some pasta and a glass of wine in Spinningfields. That's what this is about; bringing people together to rediscover their city."

The Bee In The City trail will end on then 23rd September, and as most of the bees are in public places you can see them any time!


You will also find a hive of activity on New Cathedral Street during the first weekend of the Bee in the City trail, on July 28 and 29. Harvey Nichols will be serving cocktails and canapes from a garden bar, there will be performances from up and coming acts on a live music stage, and a bustling Bee Market selling local honey, crafts and gifts.
The free event is hosted by Manchester's Business Improvement District (BID).