Manchester First Timer Buyer Tips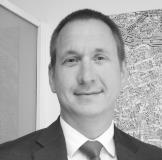 Tom Simper Aug 29, 2019, 10:47 AM
If you are a first-time buyer purchasing property in Manchester, you need help, but we can assist you.
Buying your home is an exciting time in a person's life, but it can be a daunting prospect. If you are buying your first home in Manchester, you'll find that there are some additional challenges to face. Given the number of professionals working and renting in Manchester, it is natural that many wish to buy a home in the city.
Perhaps you have always lived in Manchester, and you couldn't imagine yourself living anywhere else? Maybe you grew up close to Manchester and decided whenever you had the chance; you would settle down in the city? You may even never have been to the city before, but find yourself drawn to the city for one, or many reasons.
Whether your desire to live in Manchester stems from work, studies, a love of music, a passion sparked by football, or it is the life you have always known; there are opportunities for first-time buyers to purchase property in Manchester. It may not always be easy, or the most affordable city to buy property in, but if your heart is set on living here, we have Manchester first-time buying tips for you.
Find the location which works best for you
Depending on your finances, you may need to venture slightly out of the city centre. Most people would state a preference to own a property in the city centre or Deansgate area, but the expense of buying a home here may be beyond some first-time buyers.
This situation isn't concerning though, because moving slightly further out still provides fantastic options. Locations like Longsight and Ardwick have long welcomed first-time buyers, with a more affordable price tag on properties. These areas are well connected, with the A57 providing a direct route to the heart of the city, and you can reach Manchester Piccadilly in no time at all.
For those looking for an even more affordable option, Greater Manchester has something for everyone. A town like Oldham may provide you with a location and price-tag that meets your approval, so make sure you know what you want from your home, and then work towards your goal.
Know your finances and plan
There is much advice for first-time buyers, but most of the information is similar. The more money you save to use as a deposit, the better the range of mortgages you will gain access to. This is fundamental to buying a home, and it should underpin everything you do in the process. You should look to have at least 10% of the property price saved to use as a deposit.
If you are fortunate enough to receive support from the 'Bank of Mum and Dad', take the opportunity to help yourself get off to a better start. If you have reviewed the Help To Buy options and believe there is something which suits your needs, boosts your deposit accordingly.
There is no point saying otherwise. If you want to buy your first home in Manchester, you likely need to save considerable sums of money. If you can make sacrifices today, you'll give yourself a much better chance of enjoying tomorrow, in your new home.
Another tip which first-time buyers in Manchester should consider is improving your credit score. The better your credit score, the more effective your mortgage options will be. If you know you wish to buy a home soon, take steps to improve your credit score. Also, before you apply for a mortgage, try to hold off from making other credit applications.
Minimising the footprint on your credit score will enhance your chances of obtaining a suitable mortgage.
If you are keen to buy your first home in Manchester, contact Peter Anthony and we'll be delighted to help.