Brexit boon for Landlords?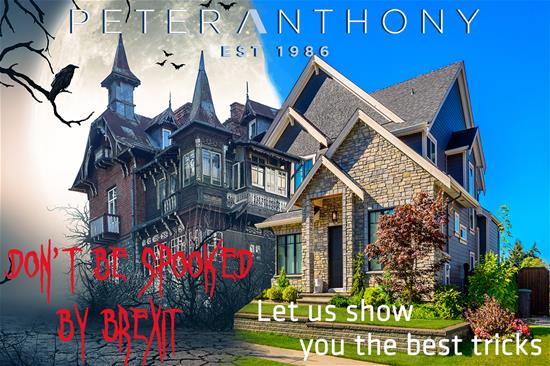 Sales Market Stalling?
In times of uncertainty, people tend to defer major purchases and wait for more stable conditions. Buying a first home is one of the most significant purchases one could make. As a nation, we are still none the wiser about what will happen on 31st October but one thing is certain; deal or no deal, this period of uncertainty is unlikely to pass any time soon. This could spell good news for private landlords as more people choose to rent rather than risk climbing that first rung on the property ladder.
Rental Market Growing
Most property market commentators and speculators are predicting modest house price growth in 2019/2020. The demand for private rental properties, however will continue to grow as will the upward trend in rental values. A predicted rise in interest rates (after the near all-time lows we've seen), coupled with high-deposit levels, is making home ownership affordability even more of an unrealistic aspiration for many first-time buyers.
So whilst weathering what appears to be the perfect storm; increased taxation, decreased mortgage relief, more regulation and some worrying manifesto pledges, Landlords there may be some good news at last! There is going to be no shortage of tenants for your properties.
A survey posted on Property118.com revealed that 9/10 landlords that responded intended on keeping or expanding their portfolio over the next 12 months, despite a third of them expressing concerns about the political implications of Brexit.
Landlords Read On
If there is a concern for Landlords, it may be over the financial stability of their tenants, who may experience a change in their financial circumstances post-Brexit. Here at Peter Anthony we pride themselves on thorough referencing and financial checks and also offer their exclusive Rent Guarantee scheme at just £42.50 for an initial 6-month tenancy, ensuring even those minor fears are allayed. Landlords can rest easy with such a scheme. More information about it can be found here.
Periods of uncertainty have, in the past, benefited the rental sector and it seems the current climate is set to last for some time yet. People will be more risk-sensitive and renting helps minimise those risks for tenants. Provided landlords also insure against the risk of tenants financial situations (by ensuring they are protected by schemes like Peter Anthony's Rent Guarantee), this could be a very positive few years for private landlords.
So whilst Brexit may be proving detrimental to certain sectors, and whilst there is no doubting the difficulties private landlords may be currently facing, it may be that Brexit is not a concern for landlords. Who'd have ever thought they'd hear a sentence like that?
Contact us for a free rental appraisal of your portfolio and let us look after you in these times of uncertainty.