Manchester Commercial Developments Good For Residential Property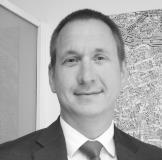 Tom Simper Dec 17, 2019, 11:30 AM
What is good for business, isn't always suitable for people or a local population. There are times when the drive for profit and business growth is bad for residents and employees, but this isn't always the case. There are many examples of business growth and development, creating benefits for people, and the local property market.
This outcome is the case in Manchester, and a recent study undertaken by Colliers International indicates that things are on the up for the commercial property sector in Manchester. In the opening half of 2019, 806,024 sq.ft. was taken up. This represents a rise of 54% on the long-term average and is also the highest figure in the past five years.
It is fair to say there is continued confidence in the economy of Manchester. The heart of the city boasts some of the most active commercial and business sectors in the United Kingdom.
The population of Manchester city centre is booming in 2019
It should be remembered that the people of Manchester city centre is rising quickly. Recent figures suggest that the population here is increasing 17% faster than the average across the United Kingdom. It is not unreasonable to suggest this population increase encourages business to come to Manchester, but also, new companies will further increase the population of Manchester. When there is employment growth in an area, people want to live close to their work.
There is a significant level of demand for property in Manchester, both rental and people buying their own home. Not only do people want to live close to their place of work, but they also want to be close to the leading entertainment and leisure options in the city. You will also find many people who wish to locate themselves close to the leading transport hubs in Manchester.
There is a demand for new office space in the heart of Manchester
One development which may also be interesting for people involved in the residential market is plans submitted for a 20-acre commercial development in the heart of Manchester. The development is referred to as "Noma", and the two office blocks will provide space for 3,500 workers.
Proof of the rising demand for office space in Manchester is found in the increase in this proposal. A leading new publication in the North-West, The Business Desk, which focuses on commercial matters, says the project has been significantly increased in size, due to "due to soaring demand and the strength of Manchester's booming economy". The proposals now include an additional storey on one of the buildings, which wasn't part of an earlier project.
No matter what property move you want to make, you will find Peter Anthony is here to help. We are pleased to say we have assisted many vendors and buyers in Manchester, and we are committed to bringing people together. If you want to find out more as to why Manchester has everything you could want or need, contact us today.