26% increase in buyer demand since the start of 2021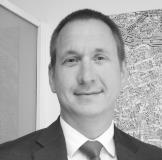 Tom Simper Jun 10, 2021, 14:30 PM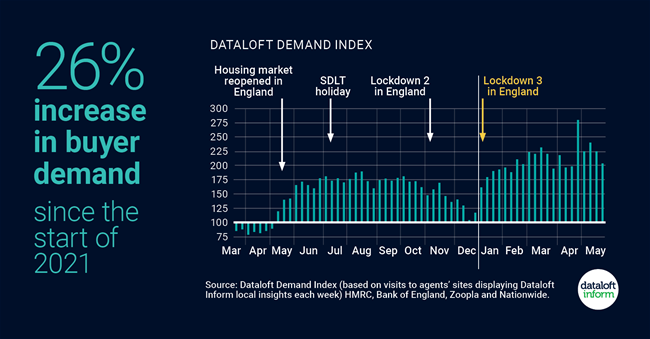 Housing market momentum has been maintained following the original stamp duty deadline in March 2021. The Dataloft Demand Index shows a 26% increase in housing market demand since the start of 2021.
An estimated 117,860 transactions completed in April 2021, 21% higher than the April 2014 to 2019 average. 86,921 mortgages were approved in April, 30% higher than April 2014 to 2019.
According to Zoopla, the number of homes for sale is down -21% (YTD vs 2020 average), causing an imbalance between supply and demand.
The imbalance is putting upward pressure on prices, with a 10.9% annual increase reported in May, the highest level since August 2014. Source: Dataloft Demand Index, HMRC, Bank of England, Zoopla and Nationwide.