Census 2021: the regional picture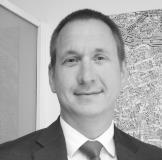 Tom Simper Jul 1, 2022, 11:00 AM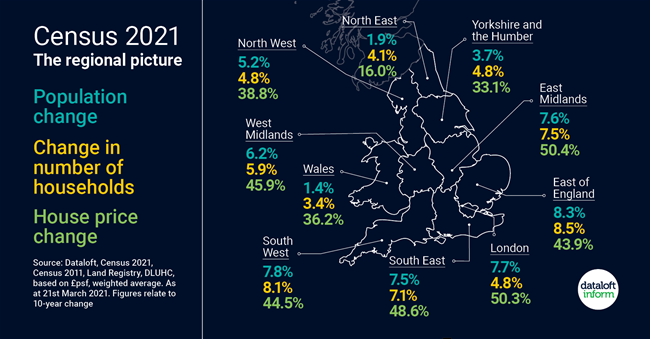 The 2021 Census has revealed that population and household growth across England and Wales has been unequal over the past decade. This has been reflected in property price performance too.
The population of England and Wales grew by 3.5 million between the 2011 census and the 21st March 2021 census, the number of households by 1.4 million.
The East of England and the South West have witnessed the strongest growth in both population and the number of households, but it is the East Midlands and London where price growth has been most significant.
The government's Levelling Up White Paper, released in February, presented an ambitious 10-year agenda to morally, socially and economically narrow regional inequality. The 2031 census will no doubt provide an indication as to its level of success. Source: Dataloft, Census 2021 (March 21st), Land Registry, DLUHC, based on £psf, weighted average