Medium-term outlook for UK housing market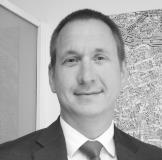 Tom Simper Dec 17, 2022, 16:00 PM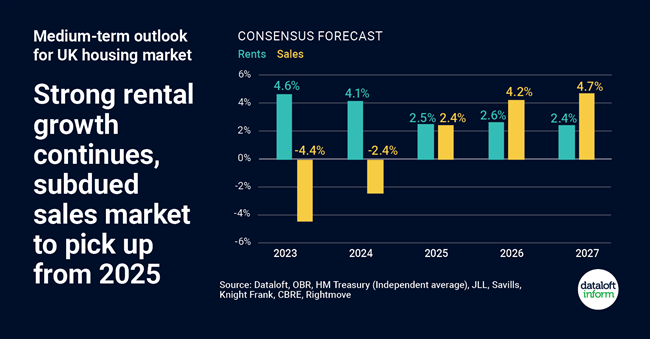 Rental price growth is set to outpace sales price growth over the next two years. Driven by a shortage of stock and increased demand, rental growth averaging 3% per year is anticipated for the next 5 years.
The average of the forecasts we have collated suggest UK house prices will fall by a total of -7% over the course of 2023 and 2024. At worst a fall of 10%, which is being forecast by some, will only take prices back to the summer of 2021.
A decline in the number of homes sold in 2023 is likely, taking the annual total closer to 1 million, from 1.3 million expected this year.
On a positive note, there is already evidence of improving affordability and choice in the mortgage markets and if this continues it should help to boost levels of buyer demand. Source: Dataloft, OBR, HM Treasury (Independent average), JLL, Savills, Knight Frank, CBRE, Rightmove, Zoopla, UK Finance