How to rent out your property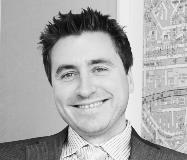 David Boyd Aug 30, 2023, 16:55 PM
Renting your property out can offer a promising financial opportunity, providing you with a steady stream of income and the potential for long-term financial security. Today, the rental market is vibrant and diverse, catering to a wide range of tenants, from students to professionals and families.
However, navigating the process of renting out your property requires careful planning, legal compliance, and effective management. In this comprehensive guide by Peter Anthony, we'll walk you through all the essential considerations to successfully rent out your property in the UK.
How to rent a property out
Research and preparation
Before you dive into the rental market, it's important to conduct thorough research to understand your local rental market dynamics, tenant preferences, and prevailing rental rates. This research will help you set a competitive rent and tailor your property to attract the right tenants.
Key considerations
Location
Is your property in a desirable area with good transport links and amenities?
Target audience
Who is your ideal tenant? Students, professionals, families?
Property condition
Ensure your property is well-maintained, clean, and meets safety standards.
Legal requirements
Familiarise yourself with local regulations, safety standards, and property licensing.
Legal obligations and compliance
Compliance with the law is crucial when renting out your property.
Here are some important legal considerations:
Landlord licensing
Some areas require mandatory licensing for certain types of rental properties. Check if your property falls under any licensing requirements.
Gas and electrical safety
Ensure all gas and electrical equipment is safely installed and maintained by certified professionals. An annual Gas Safety Certificate is mandatory, for example.
Energy Performance Certificate (EPC)
Obtain an EPC to assess your property's energy efficiency and provide tenants with information about estimated utility costs.
Right to rent checks
Verify the immigration status of your tenants to ensure they have the right to live in the UK.
Tenancy agreement
Create a legally binding tenancy agreement that outlines terms and conditions, rent amount, deposit details, and tenant responsibilities and ensure your tenants sign it before occupancy. A letting agent can assist with this.
Marketing your property
Effective marketing plays a crucial role in attracting potential tenants. Use a combination of online and offline channels to showcase your property.
Online listings
Utilise popular estate agent websites and platforms to create appealing listings with high-quality photos and detailed descriptions.
Tenant screening and selection
Screening potential tenants is essential to ensure a smooth rental experience. Conduct thorough background checks, including credit history, employment verification, and references.
Tenancy deposit protection
In the UK, landlords are required to protect their tenants' deposits in a government-approved tenancy deposit protection scheme. This safeguards the deposit and ensures it is returned fairly at the end of the tenancy.
Communication
Maintain open and clear communication with tenants, addressing any concerns or queries promptly.
Regular maintenance
Address maintenance and repair requests promptly to keep the property in good condition.
Inspections
Conduct periodic property inspections to identify and address issues before they escalate.
Property management
Once your property is rented out, effective management is key to maintaining a positive landlord-tenant relationship and ensuring a hassle-free experience.
What does a letting agent do?
A trusted letting agent or property management company, plays a pivotal role in facilitating the rental process between landlords and tenants. Their primary objective is to streamline and manage various aspects of property rentals, ensuring a smooth and hassle-free experience for both parties. At Peter Anthony we provide landlords with a peace of mind. We do all the hard work, so they don't need to worry from wherever they are in the world.
Marketing and advertising
We are responsible for advertising vacant rental properties to attract potential tenants. This involves creating compelling property listings, using various marketing channels, and showcasing the property's features to maximise its visibility.
Tenant screening and selection
Our applicant referencing process sets the highest standard in the industry. While many letting agents solely depend on third-party credit agencies, our referencing process goes beyond this initial step. We conduct a thorough and extensive in-house referencing procedure. This process includes a comprehensive evaluation conducted within our organisation. Only after the consensus of a Negotiator, Property Manager, and Lettings Manager is reached, do we give approval for a potential applicant.
Rent collection and disputes
We manage the collection of rent from tenants on behalf of the landlord, ensuring that rent payments are received on time and handle any late payments or issues that may arise. We also serve as a point of contact for tenants throughout the tenancy, addressing tenant concerns, handling disputes, and facilitating communication between yourself and the tenant.
Viewings and tenancy agreements
We arrange property viewings for prospective tenants, showcasing the property, highlighting its features, and answering any questions tenants may have. We also assist in creating legally binding tenancy agreements that outline the terms and conditions of the rental arrangement to be sure that all necessary clauses and legal requirements are included in the agreement.
Property Maintenance, repairs and inspections
We coordinate and oversee property maintenance and repairs, addressing maintenance requests from tenants, arrange for necessary repairs, and assure that the property is well-maintained. As well as this, we conduct regular property inspections to assess your properties condition and identify any maintenance or repair needs. These inspections help maintain the property's value and insure compliance with rental standards.
Legal compliance
We stay up-to-date with local and national rental laws and regulations to assure that both landlords and tenants adhere to legal requirements, including safety standards, tenant rights, and eviction processes.
Vacancy management
When a tenancy ends, we manage the process of transitioning between tenants. This includes conducting property inspections, arranging for cleaning and repairs, and preparing the property for new tenants.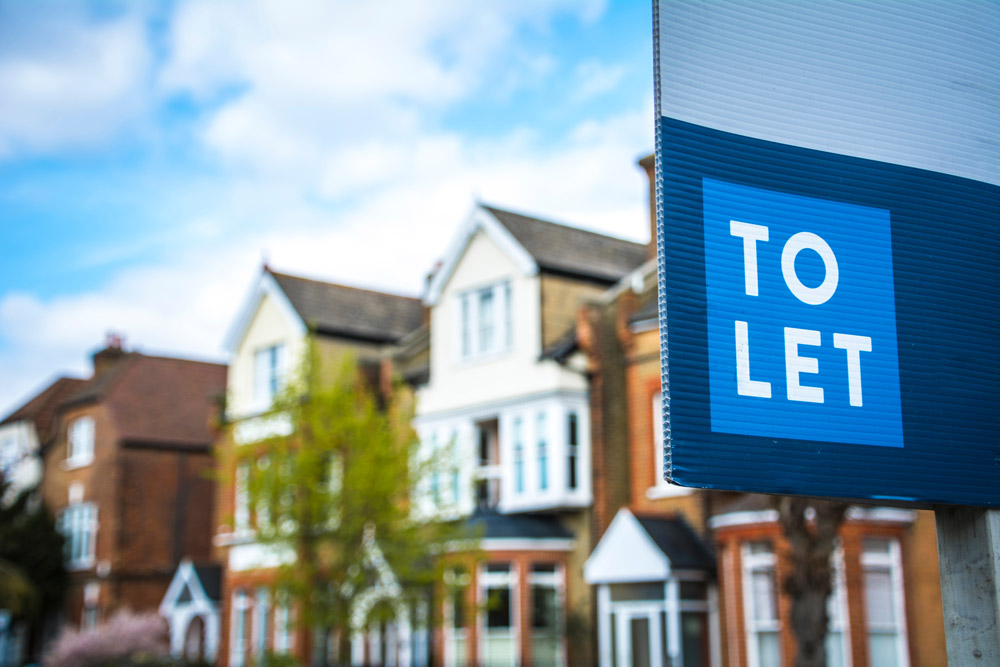 How much to charge for rent?
Setting the right rent for your property is an important decision that requires careful consideration. The rent you charge should reflect the property's value, local market conditions, and the needs of potential tenants. Remember that while you want to maximise your rental income, setting a rent that is too high could lead to extended vacancies. On the other hand, setting it too low might leave money on the table. Striking the right balance is key. Regularly reviewing and adjusting your rent based on market conditions is also important to ensure that your property remains competitive and profitable. If you need advice, just give us a call!
How to find out your property value
Determining the value of your property is a crucial step whether you're considering selling, renting, refinancing, or simply curious about its worth.
Follow our How much is your home worth guide for step-by-step advice!
We can also carry out your property valuation either remotely or in-person, whichever suits you better.
Renting your property out
Renting out your property in the UK can be a rewarding endeavour, but it requires careful planning, legal compliance, and effective management. By conducting thorough research, adhering to legal obligations, and maintaining open communication with tenants, you can create a successful and mutually beneficial rental experience. Remember that staying informed about changing regulations and market trends is essential to thriving as a landlord in the dynamic UK rental market.
At Peter Anthony, we oversee property assets exceeding £144 million across Greater Manchester, Salford, and Liverpool on behalf of landlords residing in the UK and around the globe. Our reputation is built on trust, transparency, and unwavering commitment to conducting every aspect of our operations with the utmost integrity.
Why Peter Anthony?
Over 30 years of expert local knowledge

Full ARLA Approved Management Service

Rent insurance for up to 12 months*

Our tenants can contact us 24 hours/365 days a year

We regularly Inspect properties and provide a photographic report every time
Have you got property to rent?
Request a property valuation or a FREE independent, no obligation quote for your property to let today!