Top Tips for Renting in Salford with us!
Top Tips for renting in Salford with us!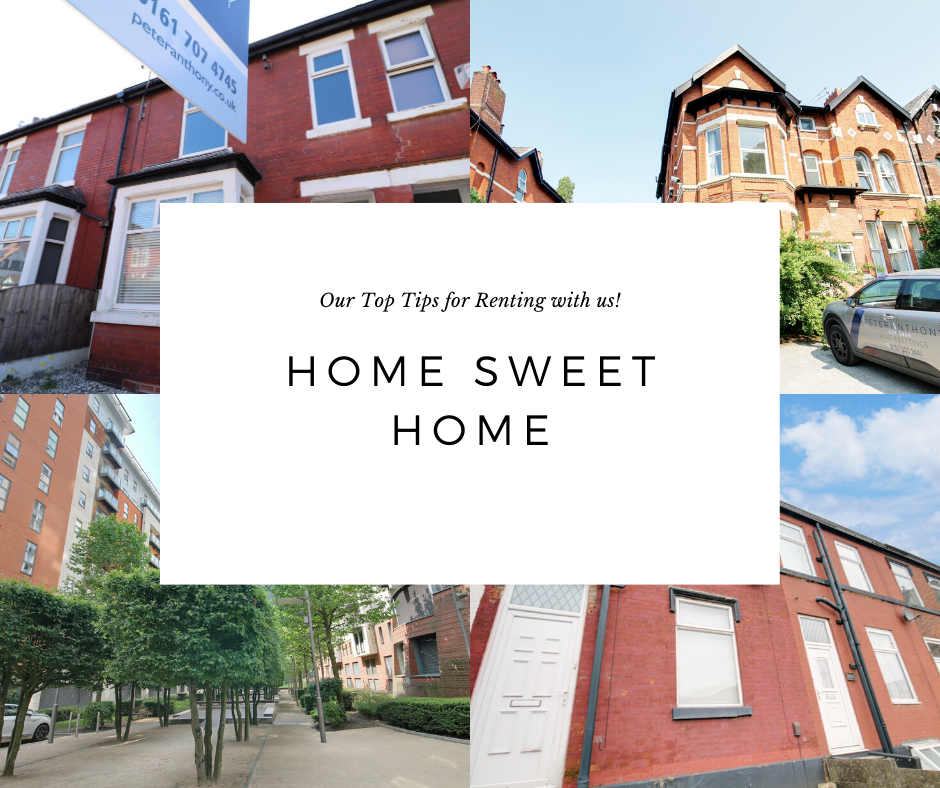 So you might be thinking to move to Salford, or you might already live here and are just looking to move from your current place. What ever it may be we are here to try and help!
We wanted to give you a list of tips, a sort of FAQ to help you on your property search.
1- Budgeting/Finances: This is a big one to keep a note of. If you haven't rented before, you need to keep in mind the expenses that come with renting a property. It is important to think about what you can afford to spend each month when renting a property. Take into account other monthly costs including council tax, utility bills, and TV License in order to determine how much you can afford to spend on rent each month.
2 - Finding a property: So it's time to start your search, you've worked out how much you can afford in rent, it's time to narrow the search down to. You will have your own list, but examples are: how many bedrooms, garden space and off road parking. You need to remember the rental market is fast paced, so if you see a property available get on the phone and call that agent. A tip is to register your interest with the local agents in those chosen areas, you can then get alerts of new properties.
3 - Securing a property, what's next? So you've found a property you want to rent, and the agent says you can now pay a holding deposit to secure it but what happens then? A holding deposit is typically a weeks rent for that property, once that is paid with us we then take you through the referencing stage of the application. We will collect a reference from your income, accommodation and also do a credit check. If you are worried about the credit check, it is best to do an online free check to see if anything comes back. Remember to always be upfront if you think something is going to come back on your referencing otherwise you can be put at risk of losing the holding deposit.
4 - Move in day: When you move into one of our properties you will be given an inventory with photos of the current condition of the property. From the move in day you will have 7 days to return the inventory if you don't agree with the report. Keep this inventory somewhere safe as this is what will be used when you move out to compare the check out condition.
5 - Moving out: Prepare for moving day by creating a checklist of jobs that need to be completed before and on the day, including: booking a removal firm, redirect post with Royal Mail, Inform key people and companies of your move date and new address, read the meters and inform utility companies. Make sure the property is clean and tidy and in at least the same condition as when you moved in - this is where your inventory comes in handy!
Take a look at our available properties https://peteranthony.co.uk/rent/property/-in-branches/branches/salford and give us a call! 0161 707 4745 😊