A slow down in new homes completions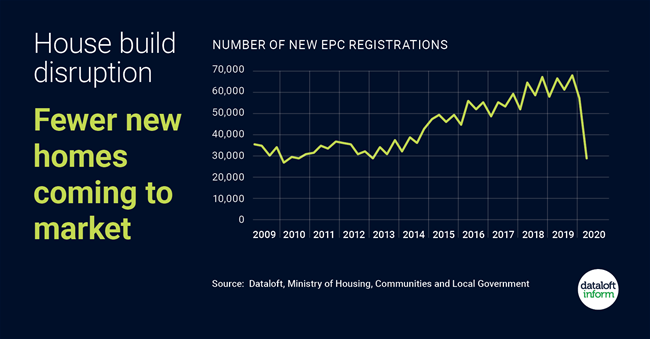 A fall in construction between April and June means fewer new builds will be coming to the market in the short term. With Covid-19 disrupting house building, Boris Johnson has made construction a priority.

Energy Performance Certificate registrations are a good indicator for net additional dwellings. The latest data shows 37,588 fewer new build registrations in England in Q2 2020 than Q2 2019, a 56% decline.

The decline in completions is a result of covid-19 forcing construction sites to temporarily close or reduce staff numbers.

The government has vowed to 'use this moment' to build new homes and infrastructure, promising a £5bn new deal and introducing new laws to parliament to support new housing and boost town centres. Source: Dataloft, Ministry of Housing, Communities and Local Government