At-Home Halloween Activities To Do With Kids Instead Of Trick-Or-Treating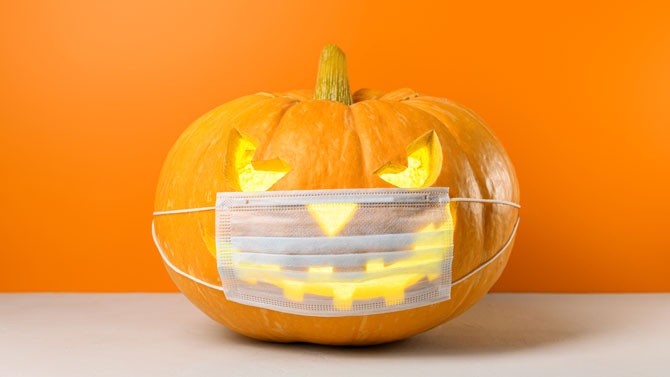 👻 Halloween may not be the same this year, but that doesn't mean you can't have fun. Try out these spooky activities to enjoy the festivities. 🎃
Hold an Indoor or Outdoor Trick or Treat Scavenger Hunt
Parents can plan a fun trick or treat scavenger hunt indoors or outdoors - you could hide treats and tricks around your home and draw out clues for the little ones to find the next prize. Don't forget your costumes! 🧙‍♀️🧟‍♀️👻
Pumpkin Carving!
It goes without saying that you need to decorate a pumpkin this Halloween! Why not host a contest in your family see who can make the scariest or funniest pumpkin! Have you had a go at carving a pumpkin stencil? Can also do a virtual pumpkin contest - call up your friends and other family members and have a showcase of your creations on Zoom or Skype. 🎃
Try out some spooky recipes
Why not have a try of these Gingerbread Zombies? https://realfood.tesco.com/recipes/gingerbread-zombies.html or these spooky biscuits? https://realfood.tesco.com/recipes/spooky-bones-biscuits.html You could also make creepy cupcakes, spider sandwiches and mummified meatballs! 💀
Have a Halloween Movie Night
I just love watching Halloween Movies, but I don't mean the scary ones! Have a look here for an idea of Halloween Movies you can watch with the kids - ones that won't keep them up all night! https://www.goodhousekeeping.com/holidays/halloween-ideas/g2661/halloween-movies/ Hocus Pocus is a Halloween classic that has to be watched every Halloween!
Bob for Doughnuts
All you need is a pack of mini-doughnuts, some string and some tape. Tie the string around the doughnuts and hang the string from a doorway. Remember no hands! Ask your kids to put their hands behind their back and try and catch the doughnuts with their mouth - adults try it for yourself, it's not as easy as it sounds! 🍩
Toilet Paper Mummies
Remember all that toilet paper you might have started hoarding when the pandemic hit? I'm guessing you might still have a few spare rolls! Let your kids go wild with it see who makes the best mummy, or let them wrap up a teddy bear. Or even let them mummify you!
There are so many more things you can do this Halloween at home, just because we may not be able to go Trick-or-Treating doesn't mean Halloween has to be cancelled!
Have a spooktacular time! 🎃 👻