Landlord Portal, Access to your property 24/7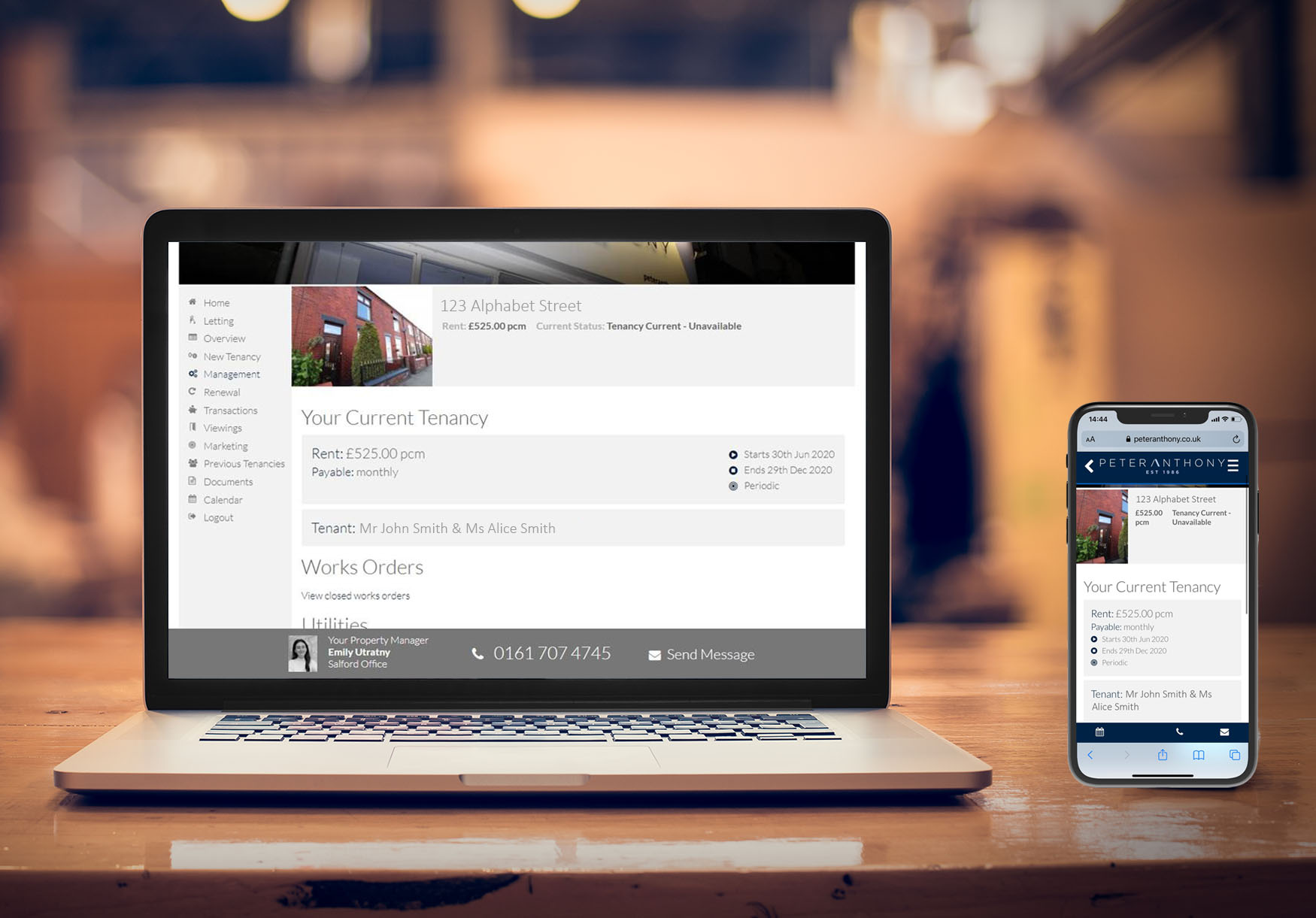 With our new software update we are able to provide our landlords with their own personal portal which gives them access to all their property needs 24/7 7 days a week.
Main features of the portal:
Download and view landlord statements
Track where maintenance jobs are at
Periodic Visits, when they are booked in and the findings after
Utility readings from the tenancy
Tenancy details, including details of rent increases, renewals and end of tenancy dates
Viewing feedback directly fed back into the portal
+ Much more!
Able to view the portal from your phone, tablet or computer. Of course the team in the office will be on hand to answer your queries as we always have, but this is an added bonus if you are a landlord of ours!
If you are a landlord not currently with us then I will be happy to talk further about what Peter Anthony can do for your rental. Feel free to email me [email protected] or call the office 0161 707 4745.