Will increased flexibility lead to a rise in Shared Ownership?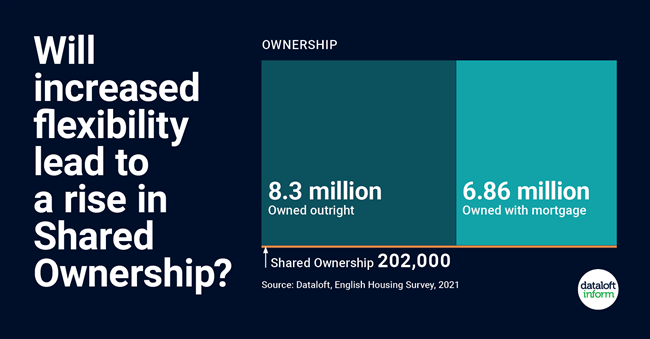 Just 1.3% of all home owner households in England currently live in Shared Ownership, an estimated 202,000 households.
Under Shared Ownership, eigible purchasers part-buy (usually 25%–75%) and part-rent their property, with the option to increase their ownership share over time, a process called staircasing.
A new model of Shared Ownership was outlined by the government in April, designed to enhance the affordability of the scheme. Rising property prices, escalating deposits and the end of Help-to-Buy in 2023 may well see more aspiring homeowners opt for this method.
Shared Ownership schemes operate in each of the devolved nations. Eligibility criteria and the nuances of how the schemes operate varies between them. Source: Dataloft, English Housing Survey, 2021