Dataloft Days of Christmas: Polar express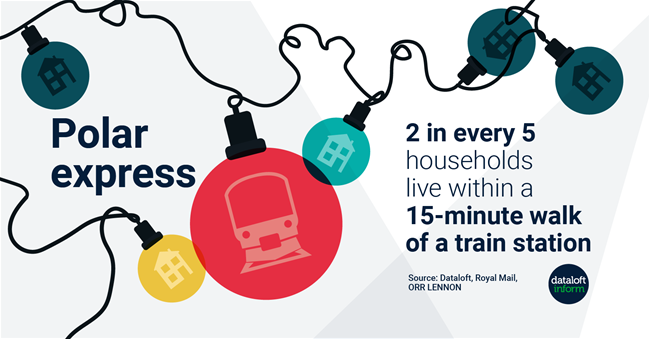 The week before Christmas is traditionally one of the busiest periods for rail travel. Over 10.7 million households in England and Wales are within a 15-minute walk of their nearest station, the equivalent to 41% of households.
There are over 2,200 railway stations across England and Wales. Of the top 20 busiest stations, only Birmingham New Street, Leeds and Manchester Piccadilly are outside the capital.
Passenger numbers at the top 20 busiest stations exceeded 158 million in the year to the end of March. This compares to just 436 'entry and exits' at the 20 least-used stations. Source: Dataloft, Royal Mail, ORR LENNON