How does rising inflation affect house prices?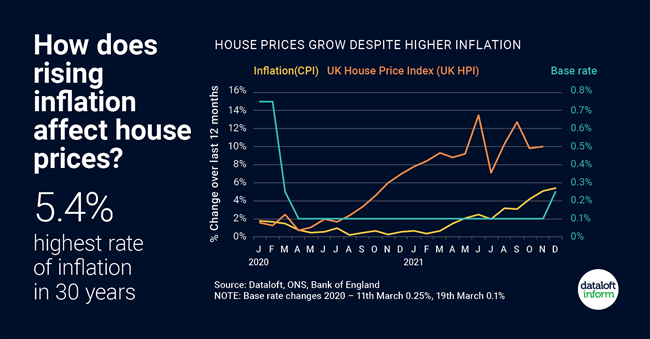 Consumer price inflation (CPI) has risen to 5.4% in the 12 months to December 2021. This is the highest rate in 30 years, but is expected to fall back after an April peak (ONS).
Energy costs are a major component of price rises and this is likely to turn the spotlight on energy efficient homes.
The key driver of house prices and affordability is interest rates, which are expected to remain low in the long term, despite a small rise to 0.5% widely expected in February.
Other drivers of demand, which are expected to continue, are lifestyle changes and deposits saved during the pandemic. Source: Dataloft, ONS, Bank of England