Housing supply: a ten-year retrospective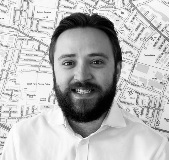 Dewi Jones Jun 23, 2023, 10:30 AM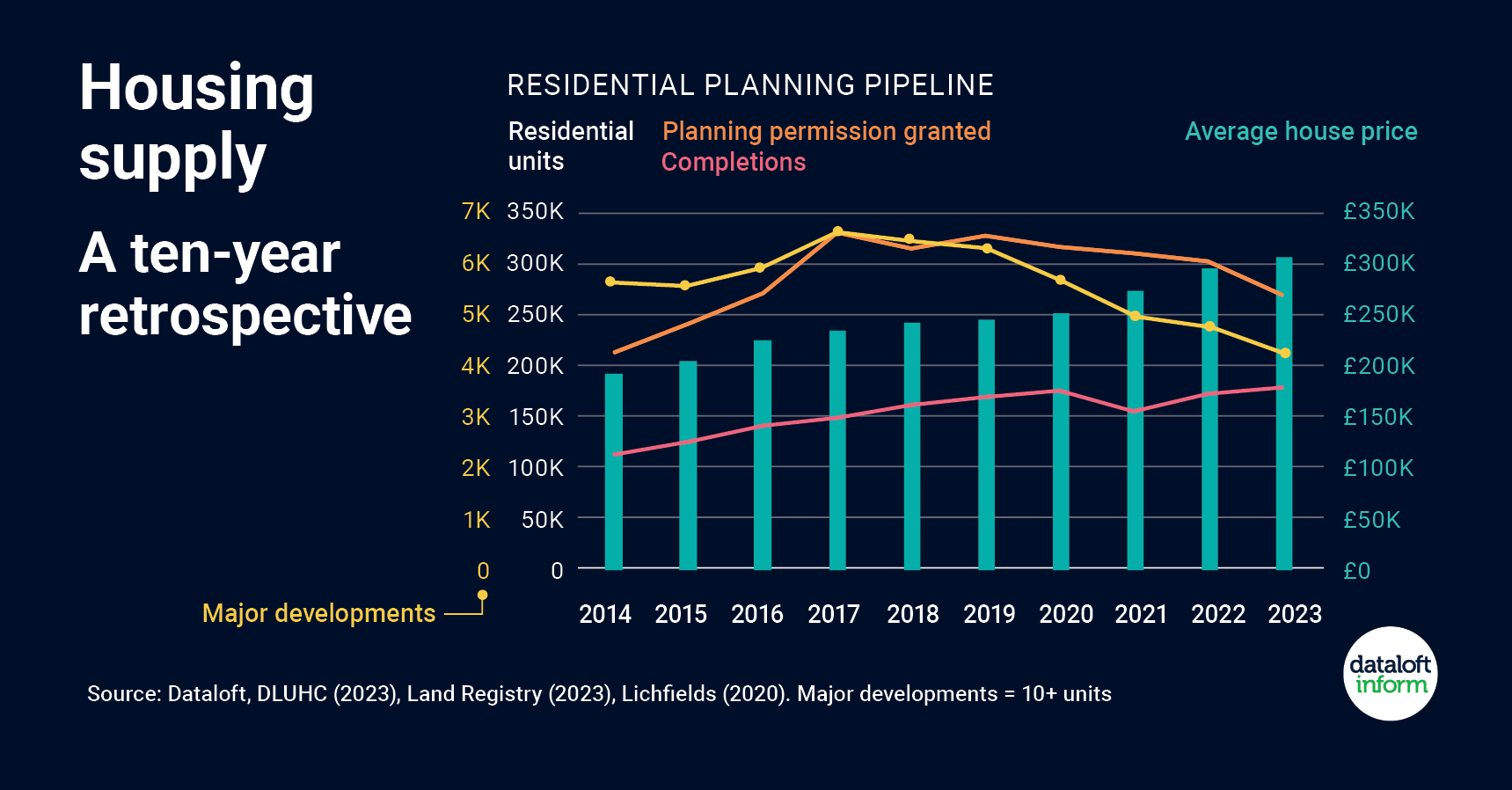 Recently-released statistics on planning applications show a steady decline in major residential approvals across the country since the peak of 6,617 back in 2017. We now sit at 4,221 major residential approvals, the lowest in 10 years.
On a more positive note, the number of new homes is at a 10-year high with over 177,000 completed in the last 12 months, indicating that we're still benefitting from the peak of residential approvals between 2017–19.
Research by Lichfields in 2020 found that developments of over 500 homes can take an average of 3 years to begin completions, with schemes of 200+ homes taking 8.4 years. This means we will still be benefitting from the 2017–19 peak in the immediate future.
Over the last 10 years average house prices have steadily risen, seemingly unaffected by the residential planning pipeline for the time being. Source: Dataloft, DLUHC (2023), Land Registry (2023), Lichfields (2020).