Stockport Landlords: Short Term Lettings Market Of Interest?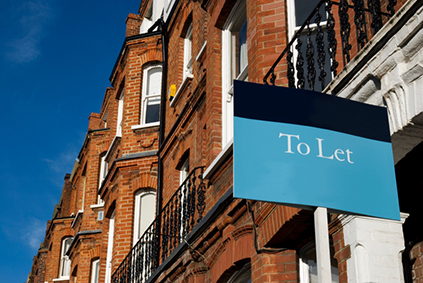 Stockport landlords, like landlords across the United Kingdom, have a number of challenges to face. There have been many regulatory changes in recent times and with taxation issues placing landlords under more pressure, it is easy to see why some landlords are questioning whether this is an industry they want to be in. There is an elevated level of demand for rental accommodation in the Greater Manchester but with rising property prices and a fear over how much tenants can afford to pay; Stockport landlords have a lot to consider when letting property.
The problems posed by void property can be extremely damaging, and it is fair to say that many landlords would prefer to avoid this outcome if possible. It is therefore no surprise to learn that some landlords have investigated the short-term lettings market and even holiday lets as a solution to their problems. Landlords in Stockport have an advantage in their property's proximity to Manchester and the high volume of tourists and holidaymakers coming to the city. There is a range of transport options from Stockport with train links taking around 10 minutes to get to the heart of the city.
Stockport had a great deal to offer
Stockport has a lot to offer, and the news that the Strawberry Studios Exhibition in the heart of town has been extended to September of 2018 is good news for the local tourist market, and with the added might of Manchester on the doorstep, the short-term lettings market may be of interest and benefit to many local landlords.
Research carried out by the Residential Landlords Association, the RLA, showed that between February of 2016 and March of 2017, the volume of properties being rented out via Airbnb increased by 54%. It has also been reported that 7% of the RLA's sample membership have listed their property on short term letting platforms like Airbnb.
Statistics from HMRC, with respect to unincorporated landlords, states that at least 133,000 landlords have made the move from the private rented sector into the short term letting market
There are obvious reasons why landlords are looking for other ways to generate income
You don't have to look too far to see why these changes are being undertaken. The RLA have released information station that one in three of their landlords have said they have switched to short term letting options because of the changes in mortgage interest relief. This change has had a negative impact on many landlords and as this change is still being rolled out year-on-year, the impact is likely to become more pressing for landlords in Stockport and in the UK.
It would be wrong to say that short term lets are the solution to all the issues a landlord faces. Yes, it is possible to generate more income in a brief period but there are regulations regarding how many times a property can be let in a year and there is a greater likelihood of the property lying empty.
However, it is important to be flexible. If you are keen to know what your options are, and you would like guidance from a Stockport property market specialist, get in touch with Peter Anthony.