Get Ahead In Stockport: Hat Factory Redevelopment Plans Approved
When it comes to getting ahead in the Stockport property market, it is sensible to call on the services of a skilled and experienced estate agent. At Peter Anthony, we like to think that our experience and expertise ensures you receive the best standard of service, no matter what move you want to make. We aim to provide all our clients with the best service, and most relevant information for the Stockport property market, and we will do our best to make sure you get ahead of the market.
Of course, the old saying in life is "if you want to get ahead, get a hat" and while this isn't terribly useful advice in the Stockport property market, the former Battersby Hat Works in Offerton may help many people find the home they were looking for.
144 new homes are being brought to the local area
This is because proposals put forward by Lane End to bring 144 homes to the area have been granted planning permission by Stockport Council. The development work will take place on what is known as Offerton Industrial Estate and several industrial buildings will be demolished as part of this week. There will also be the development of two buildings on the site, with these buildings facing on to Hempshaw Lane.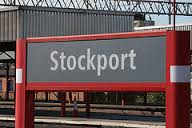 It is believed that the former hat works have been retained in excellent condition, with the building described as "unusually intact" and the feature water tower at the premises is all set to be retained. The building will be converted to 45 homes, which will include:
16 apartments
15 houses
13 mews homes
In addition to this work, there will be 99 new-build homes as part of the project. This will comprise of 48 two-bed homes, 33 three-bed homes and 11 four-bed homes There will also be seven two-bed mews houses.
A range of housing opportunities will be made available
The Stockport Homes housing association are part of the project bringing this to the public. It is believed that there will be 55 houses on sale to the general market, 79 homes will be available under shared ownership and 10 properties will be made available for affordable rent. This is a decent mixture of property for Stockport and hopefully this will assist some people in getting on to the property ladder or finding suitable accommodation when they may have otherwise struggled.
This is not the first time that plans have been submitted for this building and area. Back in August of 2017, there were slightly grander schemes comprising of 149 units. That plan didn't go ahead but this new plan pays more attention to the heritage aspect of the property and things are moving forward.
At Peter Anthony, we aim to ensure you are fully informed as to what is happening in the Stockport property market. Whether you are looking to move soon or not, rely on us to ensure that you always make an informed decision whenever you decide to move.