Stockports New Bus Station Interchange Plans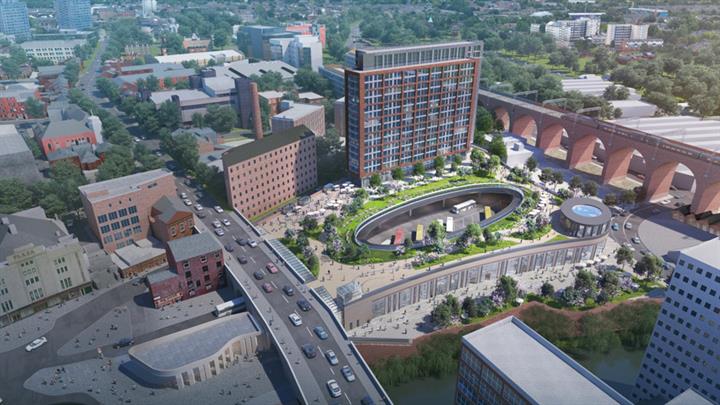 Stockport has recently announced approved plans for the new bus station creating an underground/covered concourse station with park/recreational area above, approximately two acres of much needed new green space in the town centre leading off the A6 bridge area with additional facilities, easier access via lifts and stairwells, 20 bus stands with seated waiting areas, travel & information shop, touch screen bus stop areas, Wi-Fi, new toilets with full baby change and disabled access facilities, cycle parking, and a new apartment block off Daw Bank creating in the region of 200 new homes.
Plans are visible on the SMBC and TFGM websites with public drop in events to include;
Saturday 14th July 2018 10am - 2pm Merseyway Shopping Centre entrance
Tuesday 17th July 2018 10am - 2pm Stockport Bus Station
Tuesday 24th July 2018 10am- 2pm Stockport Bus Station
Stockport Council and GMTE are asking for feedback before putting through the full approval, with plans and works not affecting the running of the current station or being affected closer to the time and during the building works, it is also anticipated that the old public house situated on the bridge will form part of the plans given its proximity and accessibility.
In my opinion this signals further exciting times ahead for Stockport town centre and beyond continuing the investment and making the borough a better place to live, work and commute from.
For more information or if you have any questions or wish to discuss any further and how it may affect your property or investments do not hesitate to contact us on 0161 480 1400.