Tackling the housing crisis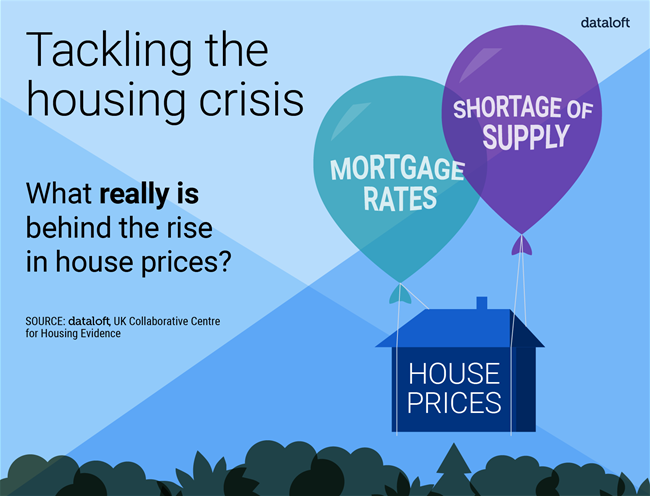 It has been suggested that low mortgage rates and not a shortage of supply, are behind the huge rise in house prices since the 1990s.
Record low interest rates for more than a decade made borrowing so cheap that buyers were able to take on ever increasing amounts of mortgage debt. This contributed significantly to the 160% rise in real house prices across the UK since 1996.
In a paper published by the UK Collaborative Centre for Housing Evidence, economist Ian Mulheirn goes on to suggest that building 300,000 homes per year would not make UK homes any more affordable or accessible, since house prices are not as sensitive to stock changes as perhaps thought.
He states that such a rate of build would only cut house prices by around 10% over 20 years which, while encouraging to those struggling to access the market, is modest compared to the rate of growth in recent decades. The solution to the housing crisis might just lie elsewhere…