New Builds Increasing in Size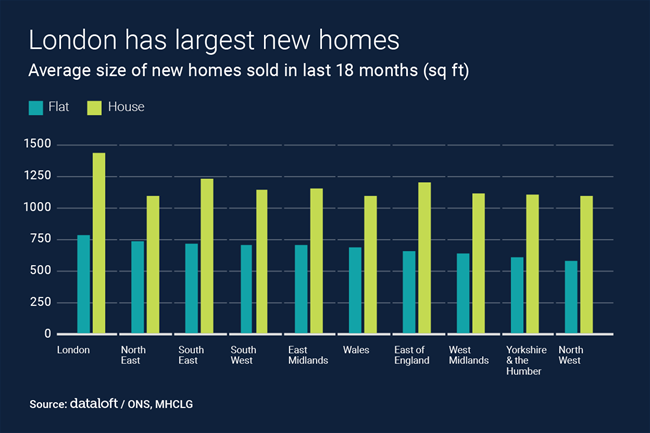 The average size of a new build property has increased by 8% since 2010. This tallies with the construction data which shows there has been a shift towards building larger detached houses compared to flats over the last decade. However there are regional variations.
Despite pressures on land availability, new homes sold in London were actually larger than in any other region of England and Wales. The average size of a new flat sold in London at 787 square feet was 10% larger than the overall average. Surprisingly, new houses sold in London were a massive 25% larger than average.
The North West had the smallest new build flats while the North East had the smallest new houses.
New EPC data has now been published which allows much more extensive research on the new build homes market.