Tracking housing market demand post-lockdown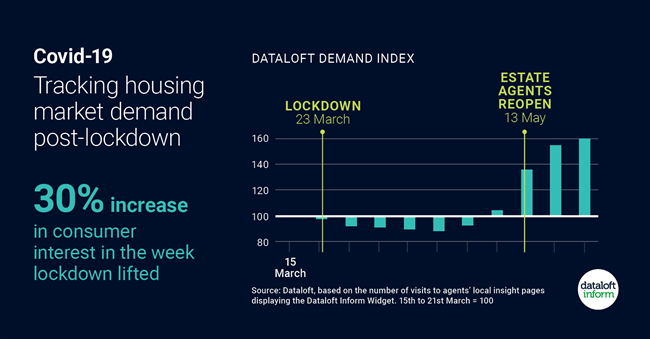 There has been a huge surge of consumer interest in the housing market since May 13th, according to the Dataloft Demand Index.

In the week that lockdown was lifted, the Index climbed by 30%. By the end of May, it was 71% higher than a month earlier.

The Dataloft Demand Index suggests a strong start to the post-lockdown market, with agents' sites receiving plenty of attention from prospective home movers.