Our homes are still our offices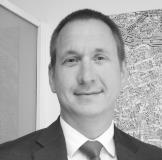 Tom Simper Aug 16, 2022, 12:30 PM
Our homes are still our offices. UK workers are going into the office an average of 1.5 days a week.
Hybrid working is here to stay. More than 80% of workers said their firms had adopted the hybrid model according to a survey for The Chartered Management Institute (CMI). 53% of renters indicated that they would choose a rental property quicker if it was furnished to enable comfortable home working (Property Academy).
The UK is widely in line with other countries according to the Advanced Workplace Associates survey which suggests people are coming into the office an average of 1.4 days per week, with North America and Latin America having the lowest attendance.
The average number of days spent in an office varies from sector to sector. In the CMI survey, people working in banking were spending most time in the office while those working in tech had the lowest attendance. Source: Dataloft, BBC News, Advanced Workplace Associates, Chartered Institute of Management, Property Academy