Levenshulme Property News
Happy Holidays from Everyone at Peter Anthony!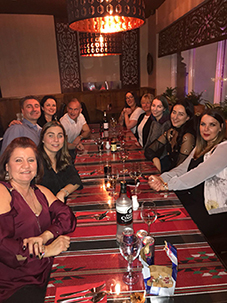 It's the last day of the year and everyone at Peter Anthony would like to wish you a Merry Christmas and say thank you for supporting us!
We all thoroughly enjoyed ourselves at this years Christmas celebration (some of us maybe even a little too much) and look forward to the new year continuing to work hard and make our customers happy.
Happy Holidays everyone!
About The Blog
This Blog looks at what is happening in Manchester, the property market, events and community news along with investment ideas and tips for those loosing to invest in the area.
Tom Simper - Editor


Manchester is one of the fastest growing markets in the country. If you need any assistance buying, selling or letting properties in the area we have over 30 years of experience and local knowledge to help.
T: 0161 441 0563
E:
[email protected]