Wokist in Levenshulme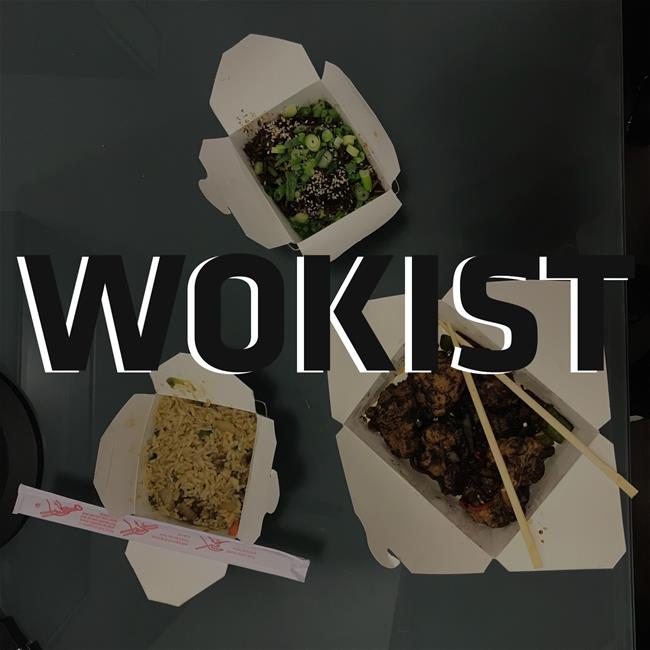 Recently opened in Levenshulme, Wokist is an Asian eatery specialising in their signature 'Wokist box' which begins with a base of rice or noodles - of many different kinds!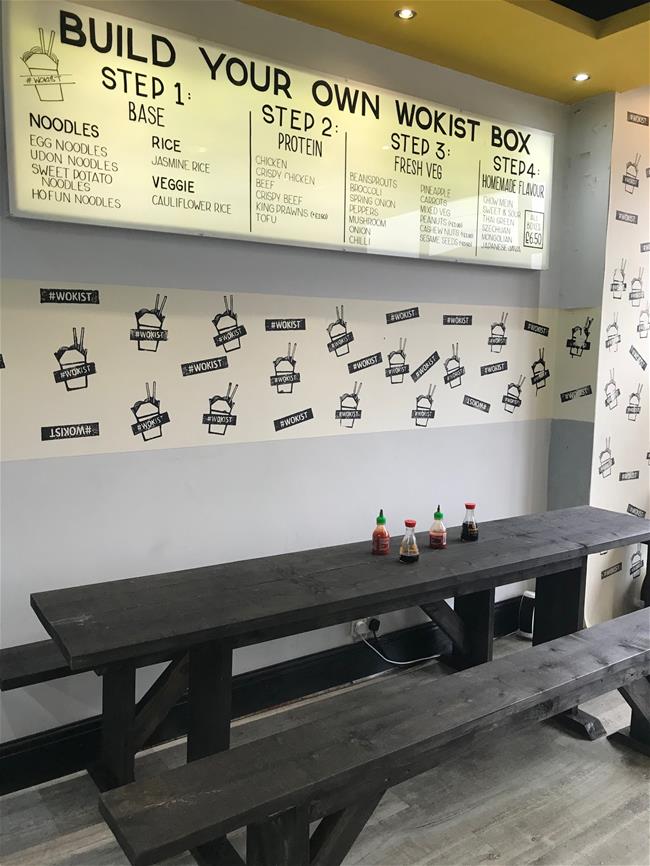 You choose your base, your protein and then your veggies and sauce, and the guys get to creating your dish right in front of you. They use a typical Chinese takeaway box (the one you always see on tv shows like Friends) and fill them right to the brim, literally! There is even a lunch time deal where a box is only £5.50 and it's well worth it with the amount of freshly cooked food you receive.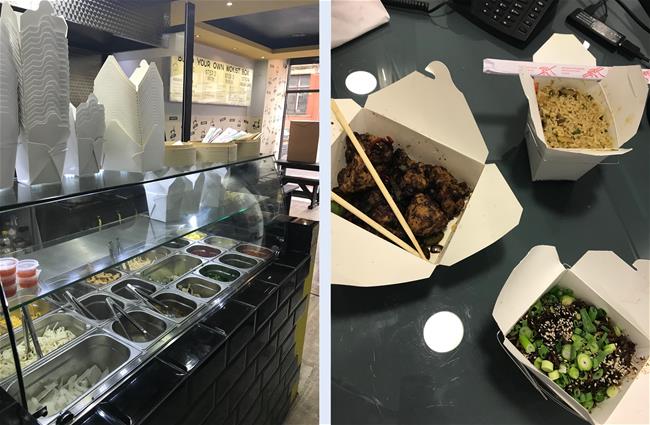 Pictured above is a Wokist box special 'Mongolian Beef' with Jasmine rice, which was strips of beef in a rich Mongolian sauce, mixed together with the rice and topped with spring onion and sesame seeds, and another Wokist box special of 'Crispy Beef Szechaun' again with rice, this time with a few veggies mixed in too. We also tried the salt and pepper cauliflower which was especially delicious!
All in all if you're ever in Levenshulme we would thoroughly recommend a visit to Wokist (located just up the road from the antique village)!